Sandworm Interface
The functionality described in this article is not available in the Community SDK edition.
You should upgrade to
Engineering / Sim
SDK edition to use it.
This chapter gives an overview of the Sandworm tool interface.
Opening the Sandworm Tool and creating a project#
To open Sandworm, select Tools -> Sandworm in the main menu.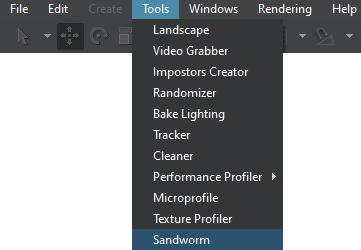 The following window will open: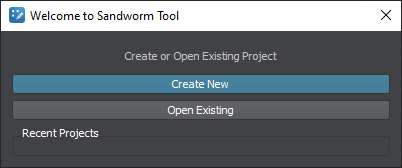 If you have already worked with Sandworm and created projects, you'll also see a list of links to your recent projects for quick access: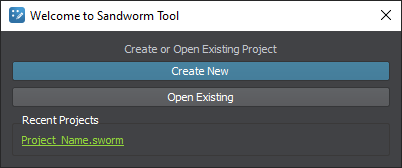 By clicking the Create New button, the Project Configuration window opens: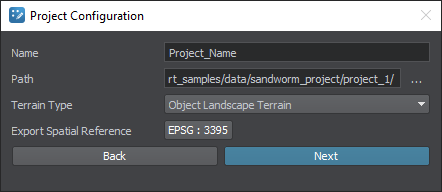 Name
Sandworm project name
Path
Path to store the project
Terrain Type

Terrain type to be used for terrain generation. UNIGINE has two built-in terrain objects:

Object Landscape Terrain — a more efficient advanced type of terrain, useful for very detailed terrains, doesn't support geo-coordinates for now, supports collaborative editing, supports runtime modification, faster intersection testing, binoculars-friendly, has a practical limit of up to

10,000 x 10,000

km.
Object Terrain Global — useful for large-scale multi-inset terrains, supports curved mode, natively works with geo-coordinates, can be generated from raw GIS data, has a practical limit of up to

10,000 x 10,000

km.

Export Spatial Reference

Coordinate reference system to be used for export. This setting is available if Landscape Terrain is selected as Terrain Type and can be changed later in the project generation settings.

As you click the button, the following window will open:

If you don't know what projection to use, type 3857 in the search window and select the EPSG:3857 projection — this projection is widely used by such services as Google, OpenStreetMap, Navitel, etc. This projection fits almost all georeferenced data except poles.

For more details, see the setting description and the relevant FAQ section.
Creating a project based on the current one#
You can use a Sandworm project as a basis for another project: all data available in the existing project will be copied to the new one.
To do that, in the Sandworm window click File —> Create Project Based on Current.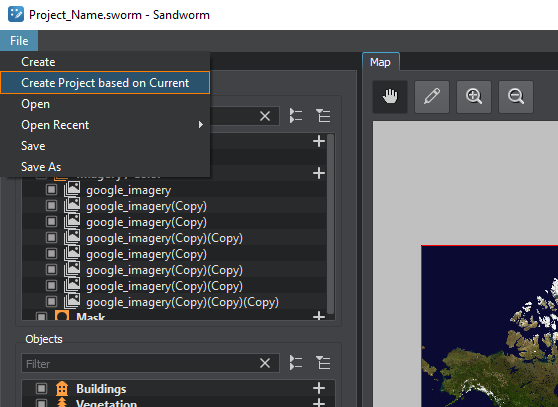 The following window will open: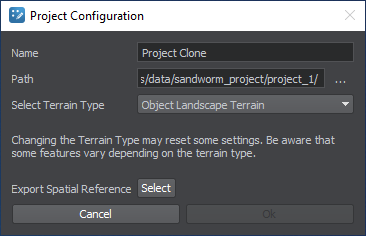 When creating a project using this option, you can change the Terrain Type. In this case, settings that are not suitable for the selected terrain type, won't be added to the new project.
Sandworm Interface#
The Sandworm tool interface has five panels: Sources, Objects, Map, Parameters, and Generation Settings.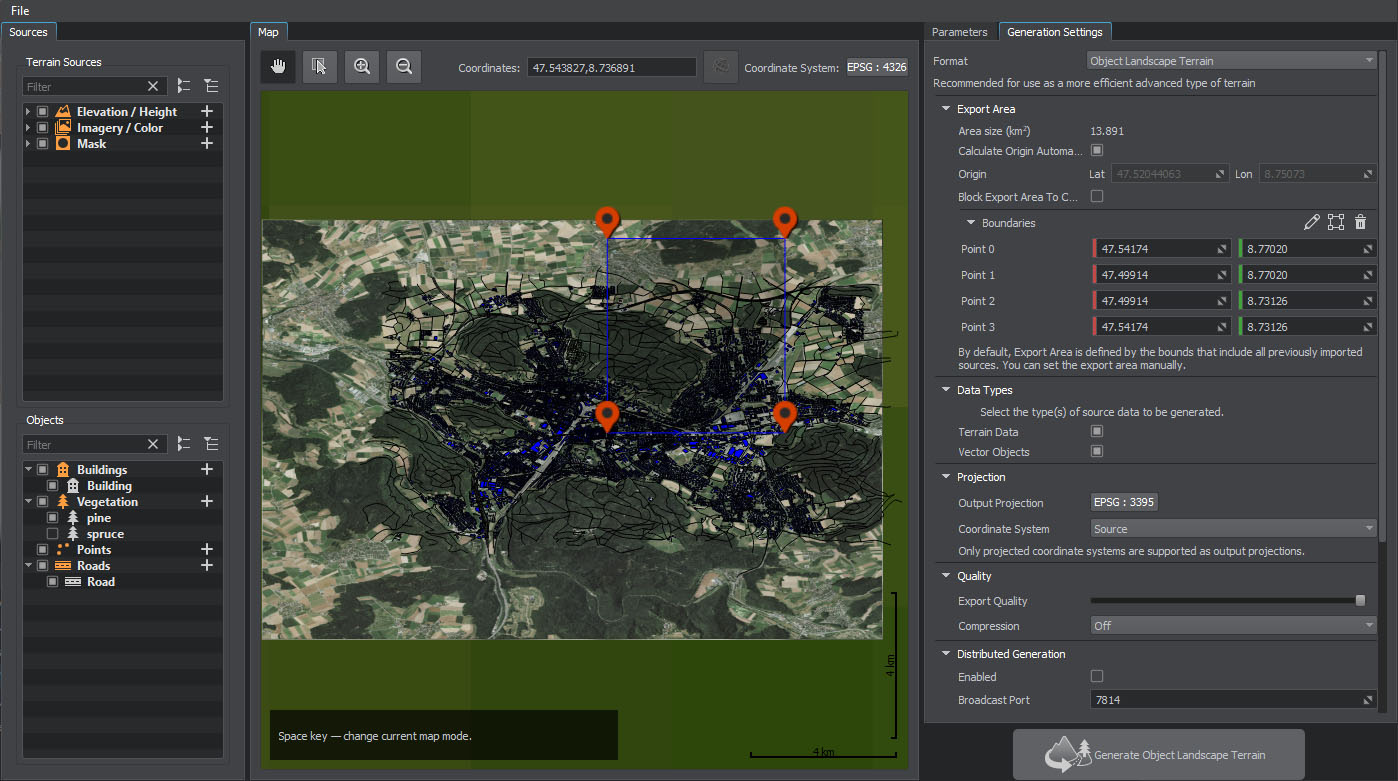 Sources#
Map#
Parameters#
Generation Settings#
Last update: 2023-01-30
Help improve this article
Was this article helpful?
(or select a word/phrase and press Ctrl+Enter)