Vegetation: Authoring Tips
Vegetation: Authoring Tips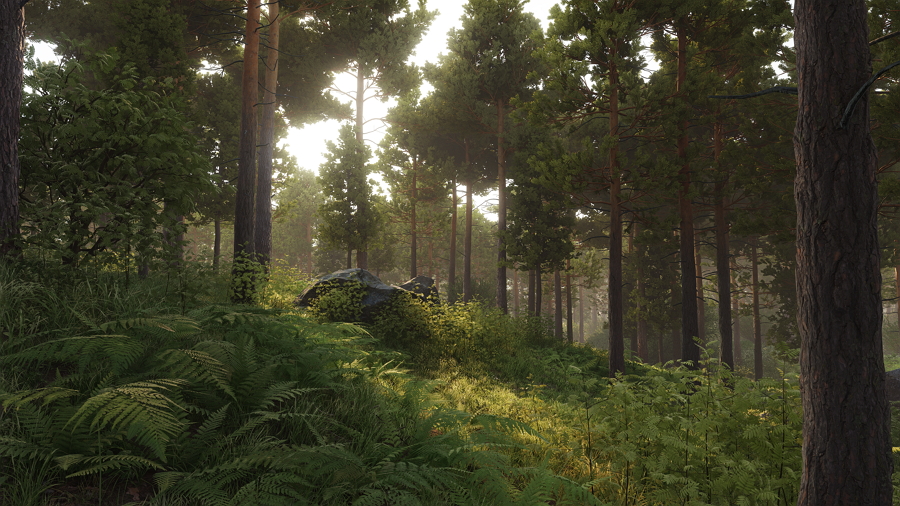 This article describes principles of modeling and configuring plants and ways to achieve the best performance in scenes with dense vegetation in UNIGINE.
Polygon Plants#
Models of plants based on polygon meshes should be used for close-ups and middle distances for the most realistic representation of real-life greenery. It is crucial to use optimized 3D models of trees in real-time projects.
This section will introduce you to some vegetation authoring tips in UNIGINE and third-party Digital Content Creation software.
Modeling#
Configuring the Look of the Plant#
Animation#
Scattering Plants#
Manual Placement#
Billboards#
Billboard is a flat rectangular object that always faces the camera. Using billboards instead of fully functional objects that are barely seen from far off significantly simplifies and speeds up rendering.
Impostors#
In terms of UNIGINE, Impostor is a billboard-like object capable of mimicking the appearance of polygon meshes by displaying different areas of textures depending on the angle of view. Impostor objects serve to speed up geometry rendering by reducing the number of polygons while saving visual fidelity.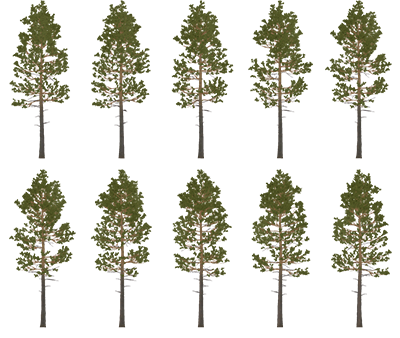 Albedo texture for a tree impostor
The built-in Impostor Creator tool makes it easy to generate Impostors for single meshes and Mesh Clutters.
For a forest based on Mesh Clutter, the Grass object with the grass_impostor_base material will be used as a low-poly LOD. At that, the Clutter and grass parameters must match to make sure the position and orientation of all LODs are the same.
| | |
| --- | --- |
| Mesh Clutter and Impostors | Meshes' and Impostors' Wireframes |
Grass objects are also rendered as a 2D grid to optimize performance. The Step parameter defines the cell size. Usually, impostors are visible much further than meshes, and the Step value is to be chosen respectively. You can use the Subdivision parameter that subdivides large grass cells so that they match smaller cells of a Mesh Clutter to make positions of randomly scattered objects coincide with positions of grass-based impostors. Therefore, the Clutter Step must match the ratio of Step/Subdivision values of the grass.
Grass#
The Grass object with the grass_base material can fill empty spots on the terrain and increase the overall density of lower vegetation in the scene. The grass_base material is intended to represent the basic features of grass. It has a lower visual fidelity compared to the mesh_base material, so Grass should be thought of as an additional filling layer of grass.
First, you need to prepare a Diffuse texture with chunks representing small grass tufts: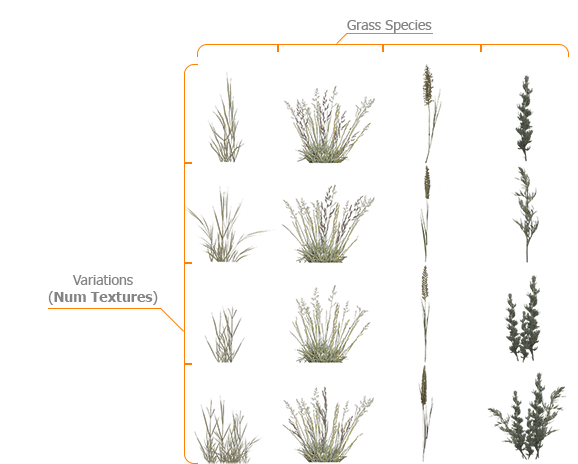 Diffuse Texture for Grass of Various Types
Chunks are to be placed in the texture as follows:
Vertical columns represent different grass species, each of which will be distributed according to the corresponding channel of the Mask texture. Therefore, the number of columns must match the number of channels of the Mask texture; otherwise, grass tufts will be sliced incorrectly.
Horizontal rows represent variations of grass of the particular species (thinner, thicker, tangled, etc.). There can be from

1

to

4

rows, and this number must coincide with the Num Textures value.
For the grass texture with 4 columns, a mask with 4 channels should be used: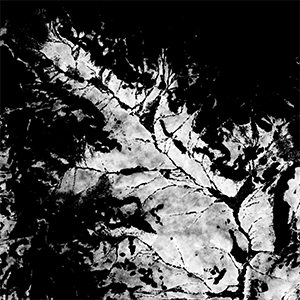 RGBA Image Mask for Grass of 4 Various Types
Refer to the Texture Slots section for more details.
Visually attractive grass, however, may reduce performance if rendered as a whole. All computations are time-sliced and performed per cell of a 2D grid to allow rendering at interactive frame rates. So choosing the optimal Step for cells is crucial for better performance.
For more details on creating and configuring grass, refer to the in-depth tutorial: Adding Grass.
Grass: General Recommendations#
When adding grass in the scene, try to follow these general recommendations to avoid the performance drop:
Use LODs and simplify the farthest LOD to the maximum extent. The fade distances between LODs shouldn't be very big, because these transitions imply that two objects are displayed simultaneously instead of one, which definitely affects performance.
Disable shadows cast by the grass object surface and use screen-space shadows.
The grass mesh normals should be directed upwards to ensure correct shading.
Make the albedo/roughness of the ground, which is visible in the background, similar to the grass albedo/roughness so that the transition between these two objects in the distance is smooth and natural.
See Also#
Last update: 2023-11-30
Help improve this article
Was this article helpful?
(or select a word/phrase and press Ctrl+Enter)