Streaming
This section contains settings related to resource streaming.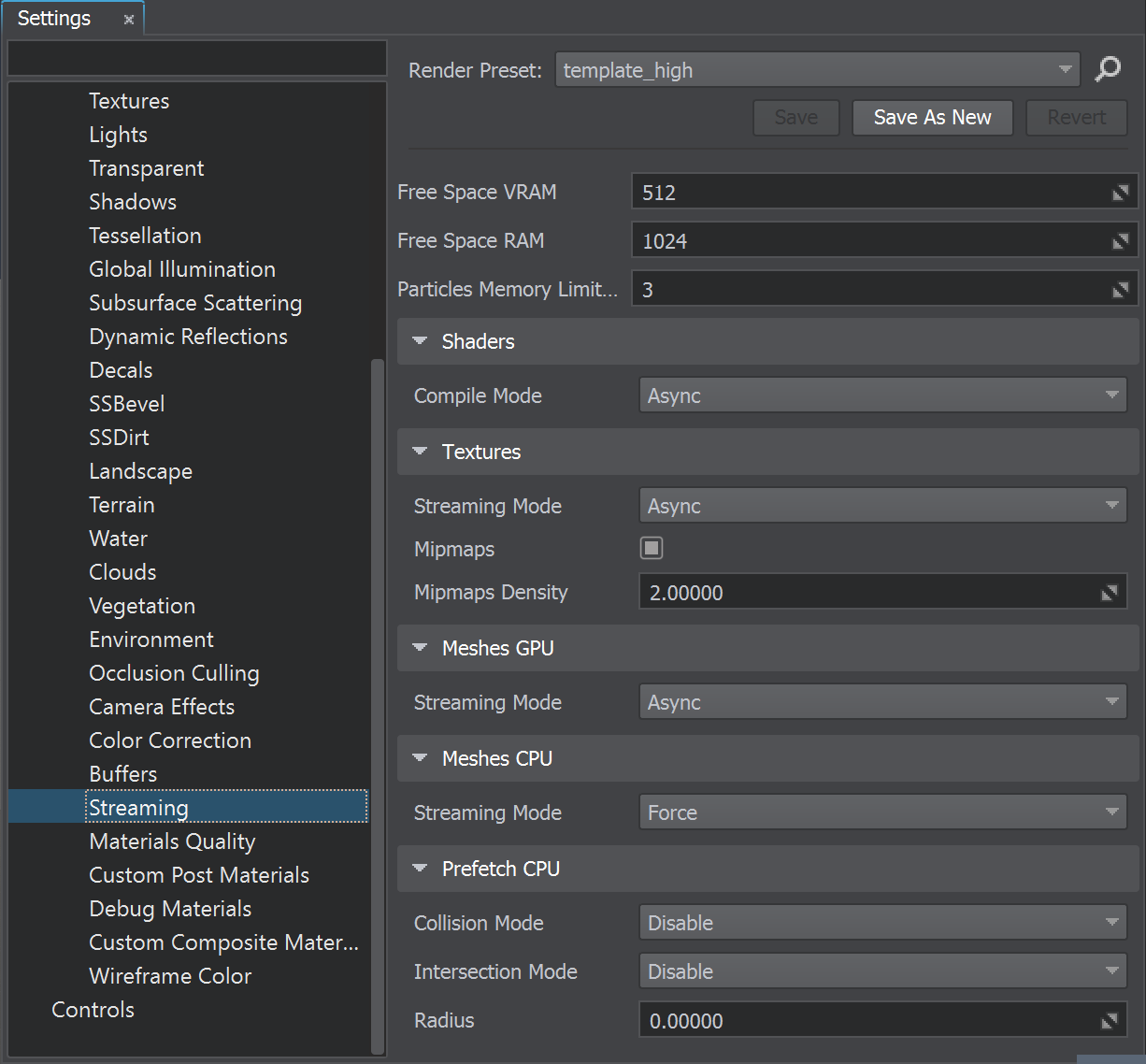 Streaming Settings
First Frames Force
The number of frames to load immediately after the first frame. It will make the scene appear right at the application start-up.
Range of values: [0, INT_MAX]. The default value is 60.
Console access: render_streaming_first_frames_force (API control)
Max Threads
The maximum number of threads used for streaming. Higher number of threads results in faster streaming, but may cause spikes in case of excessive consumption of GPU resources.
Range of values: [1, 256]. The default value is 1.
Console access: render_streaming_max_threads (API control)
Particles Memory Limit
The cache memory limit for vertices of particle systems, in percentage of the total GPU memory.

Setting a too low limit for a huge number of particle systems in the scene may lead to rendering only some of them.


Range of values: [0, 100]. The default value is 3.
Console access: render_streaming_particles_memory_limit (API control)
Preload at World Loading#
Budgets#
Textures#
Meshes GPU#
Meshes CPU#
Prefetch CPU#
For OpenGL Only#
Last update: 2023-06-23
Help improve this article
Was this article helpful?
(or select a word/phrase and press Ctrl+Enter)