Blend By Height Node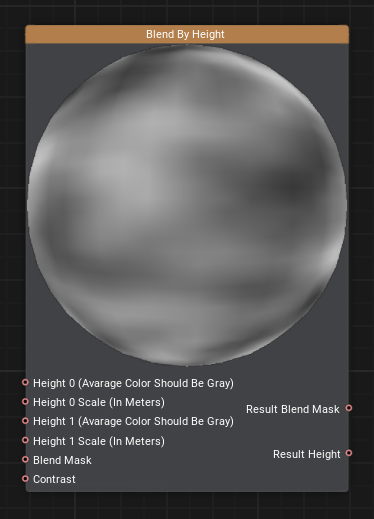 Description
Blends two height values based on Blend Mask and Contrast. The outputs are the blended height value and the mask that can be used elsewhere.
You can use this node to blend two heightmaps based on their height data.
Last update: 2022-12-14
Help improve this article
Was this article helpful?
(or select a word/phrase and press Ctrl+Enter)