Scans Add-On
The Scans add-on contains a set of ready-to-use assets created on the basis of real-world photogrammetry scans of stones, wooden debris, etc. to add more diversity to your outdoor environments.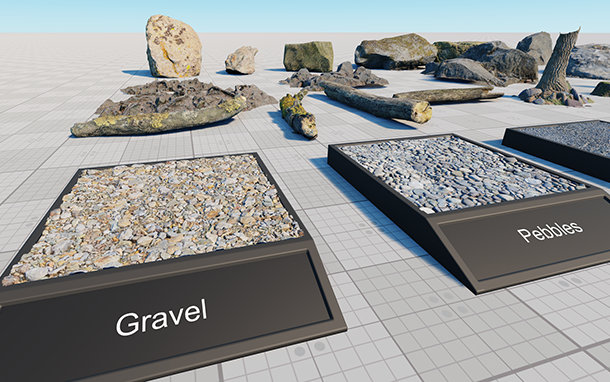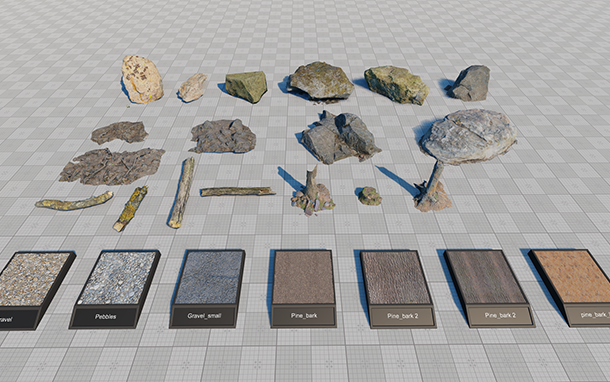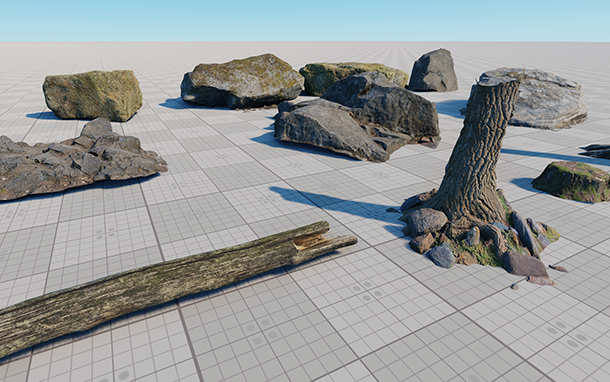 Gravel
Pebbles
Stones
Debris
Opening the World#
To open the world containing models:
Download the Scans add-on from Add-On Store.
Add the downloaded add-on (UPACKAGE file) to your project by dragging it into the project

data/

folder in the Asset Browser. In the Import Package window that opens, click the Import Package button and wait until the add-on contents are imported.

Click File -> Open World (Ctrl + O) or open the Asset Browser window, open the data/scans folder, and select the scans world. The scene will open.
Node references for each element, as well as all necessary FBX models, textures, and materials are also available in the
data/scans/
directory.
Last update: 2023-06-23
Help improve this article
Was this article helpful?
(or select a word/phrase and press Ctrl+Enter)