Vegetation Parameters
The functionality described in this article is not available in the Community SDK edition.
You should upgrade to
Engineering / Sim
SDK edition to use it.
Vegetation such as trees and grass can be generated via the Sandworm tool based on available landcover data added as a Mask.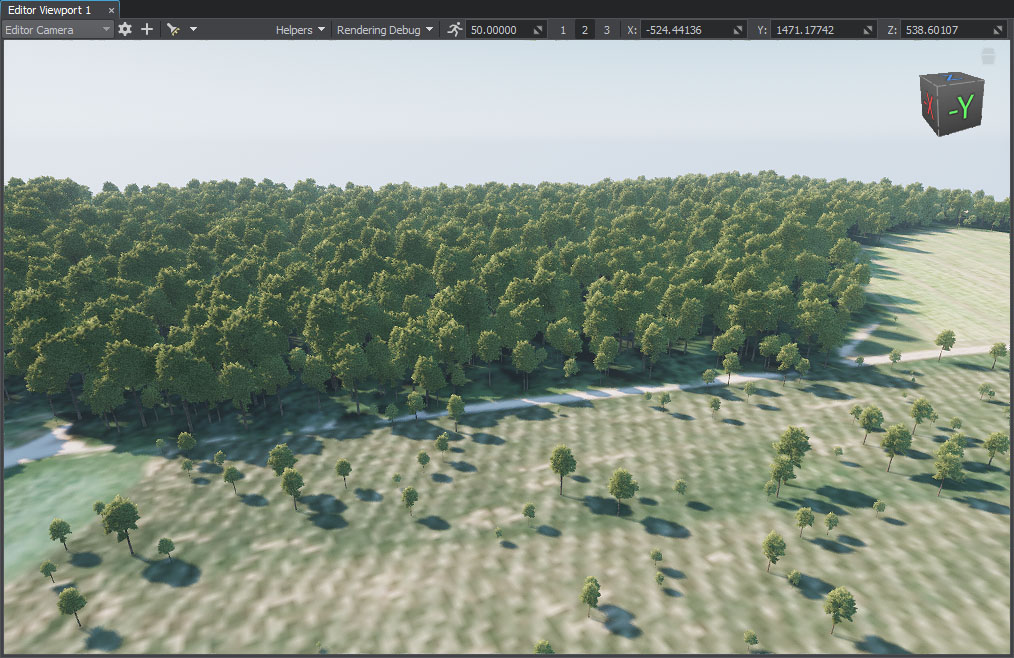 An example of creating vegetation is provided here.
Parameters#

Object Name

The object name displayed in the Objects window and in the World Hierarchy. It can be edited either here (in the Parameters window), or in the Objects window by double-clicking the object you want to rename.

Mask

Mask used to distribute the specified vegetation node across the landscape. The drop-down list contains all added masks.

Node

Primary object used to generate vegetation: a group of trees or grass.

The following types of primary objects are supported:

The process of creating a primary object is described here.

Intersections should be enabled for any type of the primary object.

Split length (m)

Length of the subsegment for splitting mode, in units.

Splitting into subsegments is recommended to restrict the size of the generated area (Size X and Size Y of the generated Mesh Clutter) to 10,000 m. Due to the nature of the mesh, there will be visual artifacts connected with the float precision, if a very big Mesh Clutter object is generated (with the side length of around 16,000 m and more). We recommend splitting such big objects to smaller ones.

Splitting a segment into too many subsegments (i. e. using very small values) affects the generation time and memory consumption.
Last update: 2023-06-23
Help improve this article
Was this article helpful?
(or select a word/phrase and press Ctrl+Enter)