Procedural City Generation
Procedural City Generation Demo
The functionality described in this article is not available in the Community SDK edition.
You should upgrade to
Engineering / Sim
SDK edition to use it.
Procedural City Generation demo showcases the Landscape Tool capabilities for procedural generation of buildings on a landscape. A fragment of the landscape with a city and vegetation was generated procedurally on the basis of GIS data provided by OpenStreetMap with no extra manual editing.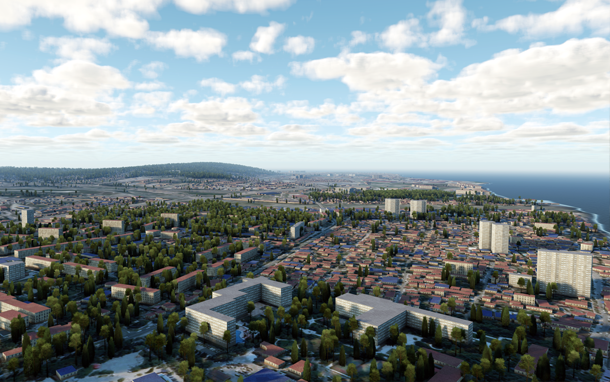 Features#
10×10 km area near the Adler city (OSM imagery data)
Buildings generated on the basis of OSM vector data containing the number of floors
Automatic texturing of buildings using 3 template materials
Vegetation generated on the basis of OSM landcover data
Global water and a single cloud layer
Last update: 2020-07-31
Help improve this article
Was this article helpful?
(or select a word/phrase and press Ctrl+Enter)