Generating the Landscape and Objects
Generating the Terrain and Objects
The functionality described in this article is not available in the Community SDK edition.
You should upgrade to
Engineering / Sim
SDK edition to use it.
Generation#
Sandworm stores the paths to all data sources as well as all generation parameters in an asset. So, after setting up all output parameters, save the Sandworm project by choosing File -> Save, or File -> Save As and specifying the name and path for your asset.
The generation-related settings are available in the following window: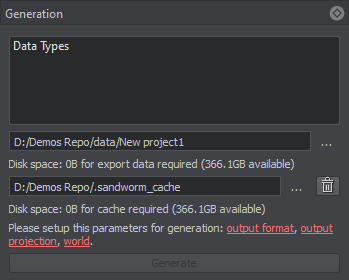 The

button is used to clean the cache folder.
You can modify the output path for the generated terrain data and for cache.
Object Landscape Terrain data shall be stored within the
File System
of your project (in the
/data
folder or on a
mount
), otherwise the terrain won't be generated.
If any parameters required for generation have not been set, they are highlighted red and clickable. Clicking on the highlighted words opens the corresponding output settings for adjustment.
To generate the terrain, define the required output settings and click the Generate button.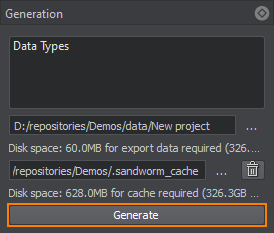 As a result of the terrain generation, Sandworm creates the hierarchy of nodes that can be seen in the World Nodes window. The scope of nodes depends on the Format selected in the Output settings:
Regeneration#
The process of generating a terrain after introducing updates depends on the selected output format.
Object Landscape Terrain#
Regeneration of Object Landscape Terrain is performed by clicking the Generate button after introducing any changes. The generation process will take less time, as the data is stored in cache.
All manual changes of the terrain (done via UnigineEditor) will be lost.
Object Terrain Global#
Regeneration of Object Terrain Global can be done for selected data layers.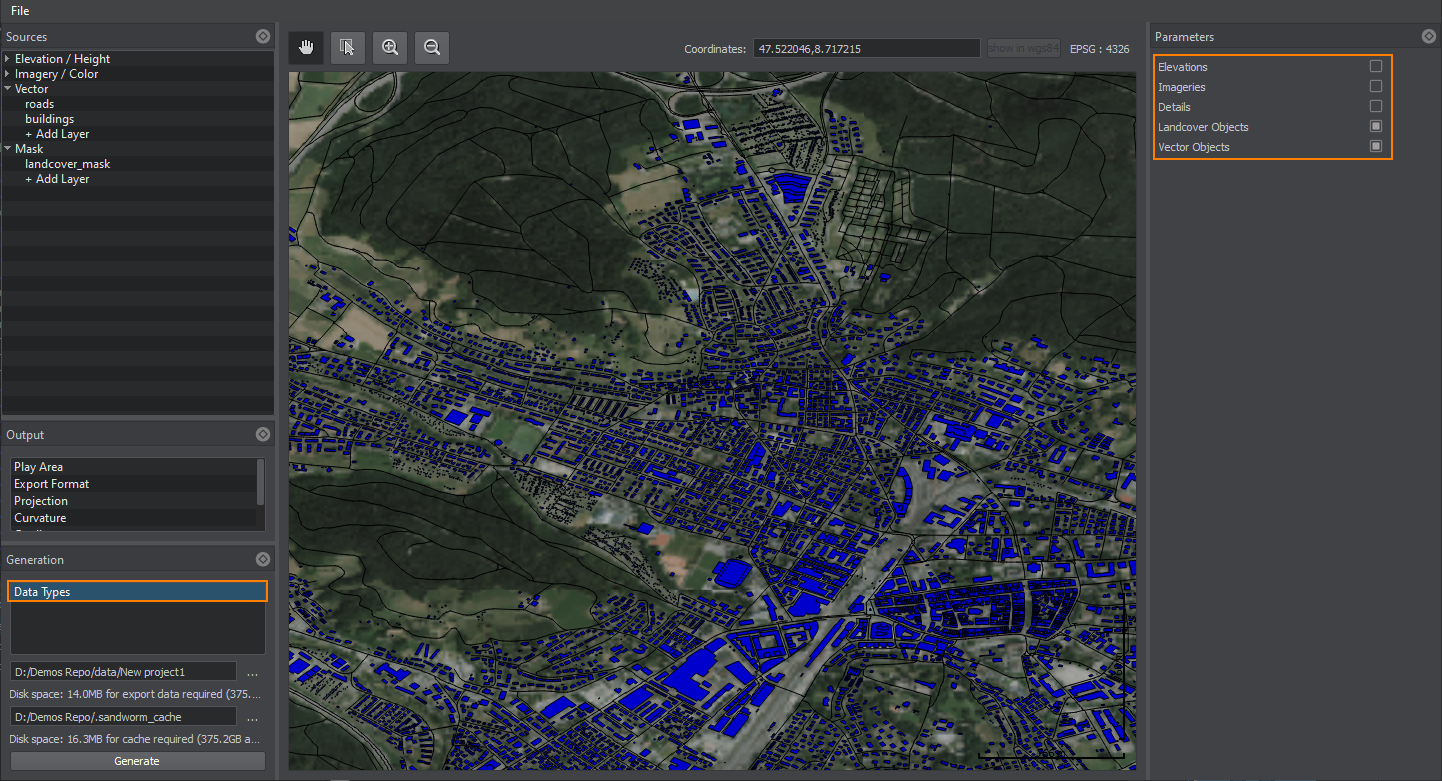 Thus, only the selected data layers will be regenerated without any changes in other layers, which is useful when some layers have been manually edited using brushes, and you don't want to regenerate them.
Last update: 2021-04-29
Help improve this article
Was this article helpful?
(or select a word/phrase and press Ctrl+Enter)