Setting Up Properties
The multi-purpose Parameters window provides access to all available parameters of the selected property.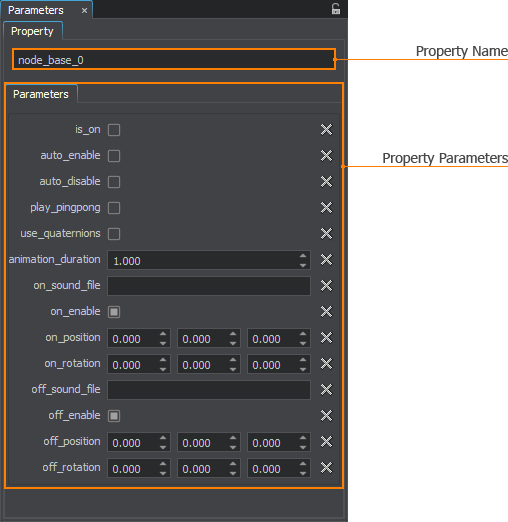 Parameters Window with Property Settings
Via this window, you can change a name of the selected property or modify its parameters (if it is editable and not a manual one.
A property can be assigned both to single surfaces and whole nodes (a single node can have multiple properties assigned). You can access parameters of the assigned properties via the Node Settings displayed in the Parameters window.
Multi-Selection Editing#
See Also#
Parameters Tab#
The Parameters tab contains logic-related parameters. The values of parameters can be changed only for user properties; parameter values for manual properties (including base ones) are read-only.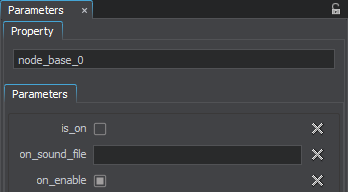 Parameters Tab
Last update: 2021-04-29
Help improve this article
Was this article helpful?
(or select a word/phrase and press Ctrl+Enter)