Global Illumination
Global Illumination (GI) is a set of techniques intended to simulate realistic light propagation in a virtual environment.
The following comparison shows the use of global illumination in a scene with two light sources: a red Omni Light and a World Light.
The left image shows the scene illuminated with direct light only, so that we see only silhouettes of unlit objects and a large number of details is hidden in the darkness.
The right image shows the scene with both direct and indirect light, which makes it look way more realistic and consistent.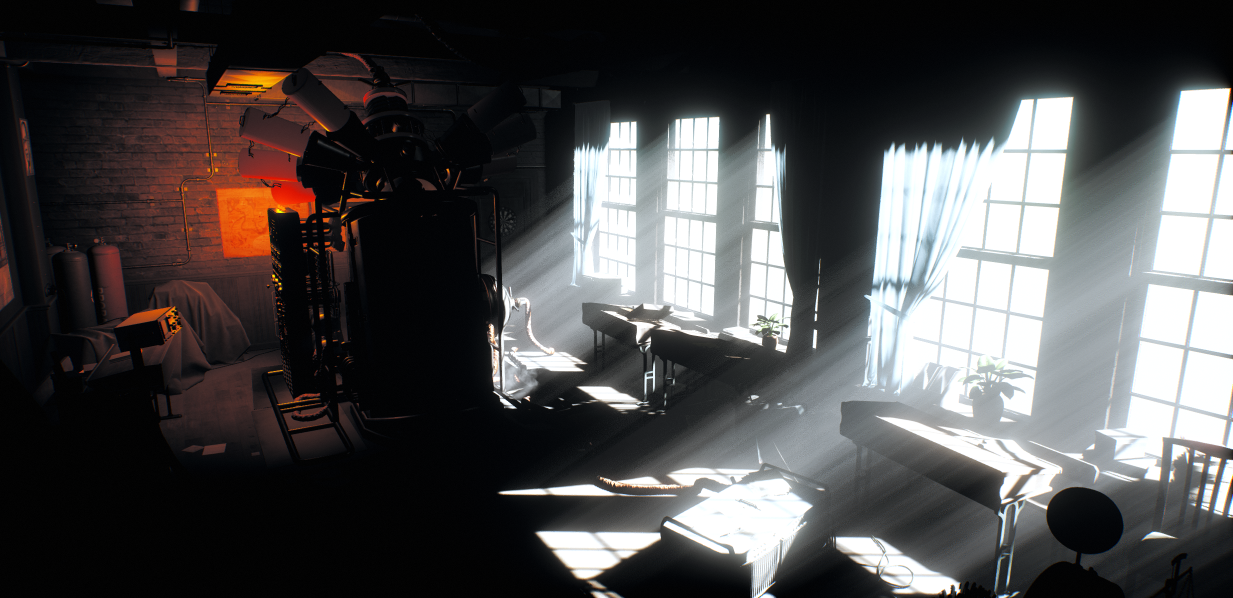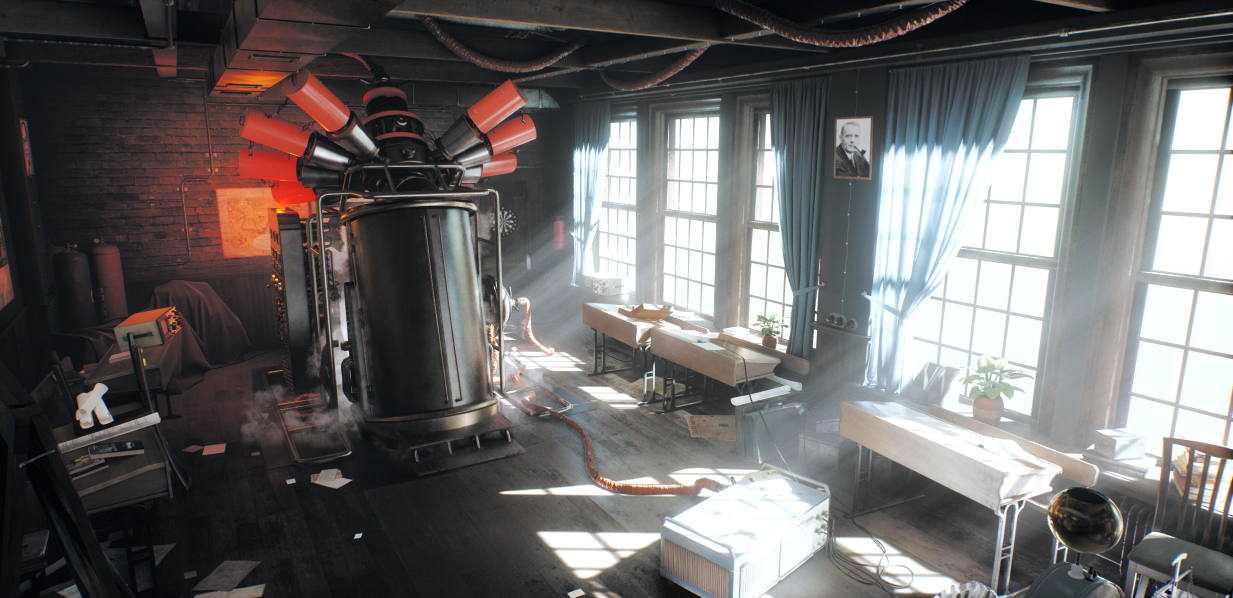 UNIGINE provides both realtime and precomputed solutions for GI simulation.
See Also#
Static GI#
Static Global Illumination is mainly applicable to static unchanging environments and implies baking of lighting in order to drop expensive calculations and keep the performance high.
Light Baking#
Modes of Light Sources#
Lighting Modes#
Combining Lightmaps with Probes#
Realtime GI#
For scenes that have moving light sources and changing environment, baking of lighting is inappropriate. The following realtime approaches of GI simulation are provided in UNIGINE:
Ambient lighting from dynamic environment probes.


The SSRTGI (Screen-Space Ray-Traced Global Illumination) technology is a set of screen-space ray tracing techniques for GI simulation with the real-time performance level. It incorporates Screen-Space Ambient Occlusion, Screen-Space Global Illumination and Bent Normals features. The technology doesn't require light baking, so every object and light source can be freely moved.

Articles in This Section
Last update: 2021-04-29
Help improve this article
Was this article helpful?
(or select a word/phrase and press Ctrl+Enter)