Sector
A sector is a cuboid shaped object that culls all objects outside its volume. Sectors usage is very convenient for designing of indoor spaces. Sectors are connected by portals.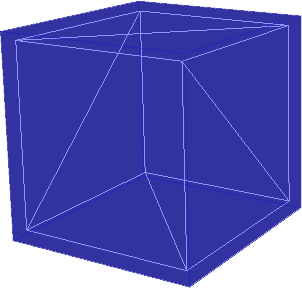 By default, shadows from the culled objects remain visible. To disable shadows rendering, go to
Windows -> Settings -> Occlusion Culling
and enable
Shadows Culling
or run the console command
render_occluders_shadows 1
.
See also#
Creating a Sector#
To create a world sector via UnigineEditor:
On the Menu bar, choose Create -> Optimization -> Sector

Sector Creation

Place the node in the scene.
Editing a Sector#
In the World Sector tab of the Parameters window you can adjust the following parameters of the sector:

World Sector tab
Bounding Box Parameters#
A set of bounding box parameters:
| | |
| --- | --- |
| Edit Size | Toggles the editing mode for the world sector node on and off. When enabled, the bounding box sides that can be resized are highlighted with the colored rectangles. To change the size of a side, drag the corresponding rectangle. |
| Size | The size of the sector's bounding box along the X, Y and Z axes, in units. |
Last update: 27.12.2018