Volume Box
Volume box is a cuboid shaped volume that can be used to simulate:
Fog, haze or mist that hides objects behind it. If boxes with fog intersect, denser fog is created.
Clouds or shaped fog.
Light shafts from the world light source. For sun beams to fall through windows and other openings, the room should be inside the box.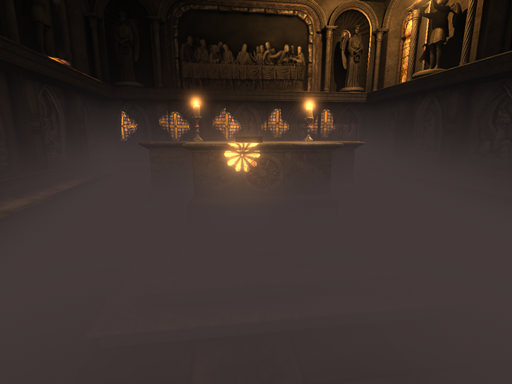 Volume box with a fog material on the floor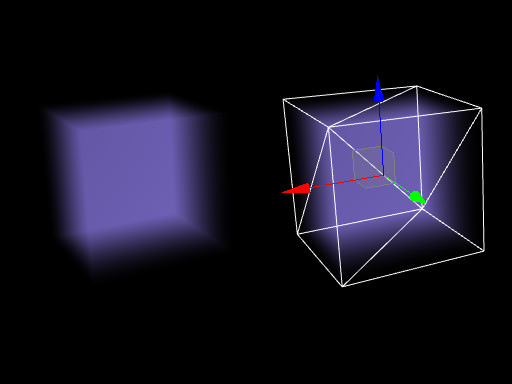 Volume box with a fog material
See also
Box Options
On the Volume Box tab of the Parameters window, you can adjust the following parameters of the volume box:

| | |
| --- | --- |
| Edit Size | Toggles the editing mode for the volume box node. When enabled, the volume box sides that can be resized are highlighted with the colored rectangles. To change the size of a side, drag the corresponding rectangle. |
| Size | Length, width and height of the box (in units) along X, Y and Z axes. |
Last update: 2018-08-10