2015-10-09
The UNIGINE 2 stable release is finally available, incorporating more than 1.5 years of major technology improvements. Please see the details on its features on the renewed unigine.com.
Key Changes from 2.0 RC
Full-deferred renderer by default.
Performance optimizations.
Added temporal anti-aliasing (TAA), enabled by default.
Added high-quality environment probes for dynamic reflections.
Improved quality of effects: SSAO, motion blur, bloom.
Unified and improved decals.
Improved workflow for transparent materials.
Introduced simulation of optical sensors in the EO or IR passband.
More artist-friendly materials with easier setup.
Faster data streaming greatly increasing FPS stability and improving synchronization between IG channels.
Improved CAVE support.
Added support for DIS/HLA/C2 standard protocols.
Improved native support for Oculus DK2.
Improved Quad Buffered Stereo support.
Better performance profiling tools.
Easier graphical debugging.
Added support for Perception Neuron wireless motion capture system.
Added support for ARTTRACK motion capture API.
Extended C++ and C# APIs.
More consistent console commands.
UnigineEditor has been migrated to Qt widgets (native look and feel, faster).
Experimental asset browser.
Improved FBX format support.
Introduced Video Grabber tool.
A lot of bugfixes.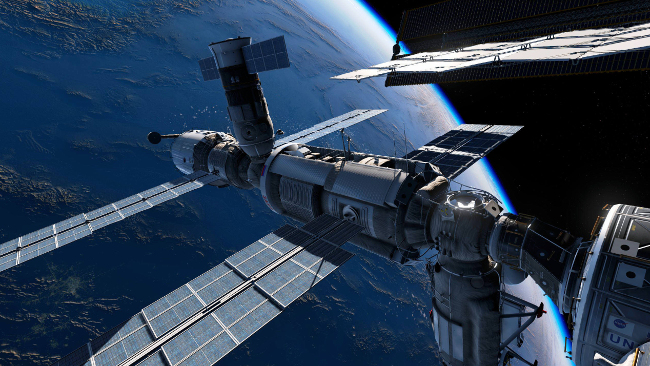 Read more
2015-06-25
Key Improvements
PBR as the default material (with full DirectX support).
Improved LightWorld shadows.
Better IDE integration.
Faster builds on Windows.
Creation of C++/C# projects via SDK Browser.
Improved FBX support.
Performance optimizations for UnigineEditor.
A lot of bugfixes.
This version is considered stable enough for production use.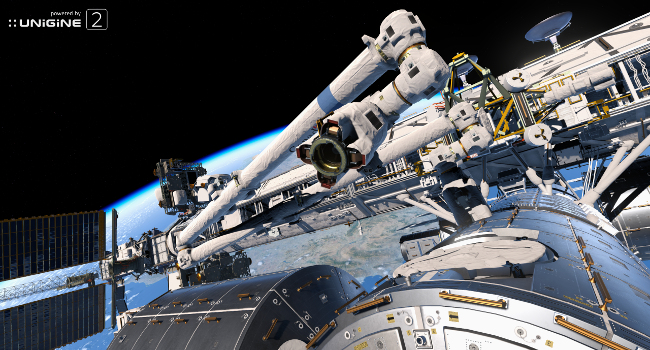 The UNIGINE 2.0 release will be presented (together with a new demo) at SIGGRAPH 2015 in Los Angeles (August, 9-13) at the UNIGINE booth #853.
Read more
2015-04-23
Key Improvements
Support for PBR (physically-based rendering) in the production-ready state.
Support for SSR (screen space reflections).
Completely new SDK Browser integrated with developer.unigine.com accounts.
Introduction of the Add-ons system.
VRPN (Virtual Reality Peripheral Network) protocol support.
Support for the Kinect 2 motion sensor.
A lot of bugfixes and performance optimizations for UnigineEditor.
Highly detailed demo of a 3D scanned human head.
Updated vegetation library.
More documentation on built-in objects.
Tutorial on content optimization.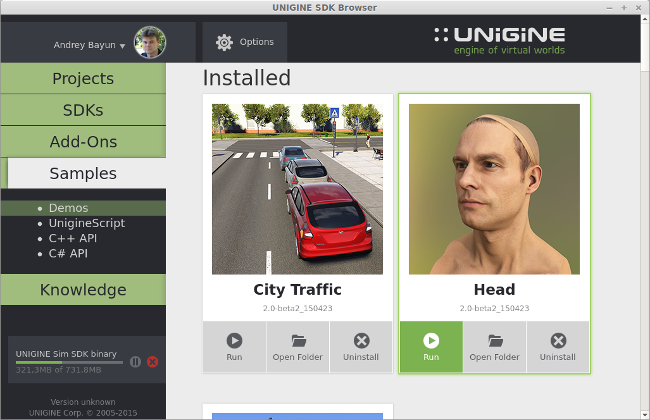 This version is considered stable enough for production use.
Read more
2015-04-22
Content Delivery Network
Since Internet has very complex structure, access speed to the same server from different parts of the world can vary greatly. We have customers on every continent, so in order to provide better service we have implemented a content delivery network for UNIGINE developers. At the moment you can choose from two server locations (Netherlands and China) in your profile settings of the developers portal.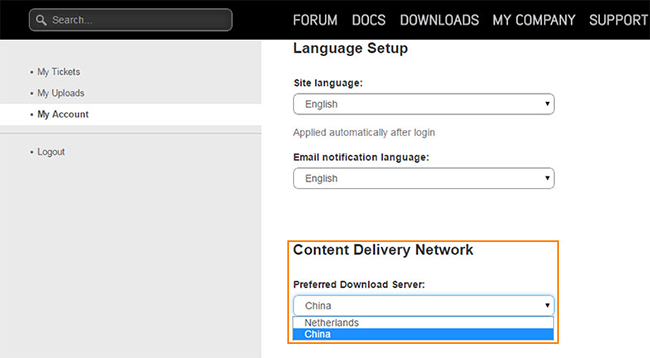 Most users of the companies from China have been switched to the China server already.
2015-02-25
Main Changes
UNIGINE 2 has successfully reached the beta stage.
Usability improvements for UnigineEditor.
Performance optimization for complex scenes.
Oculus Rift DK2 support.
Extended C++ and C# APIs.
Added more usage examples and tutorials.
Overall stabilization.
UnigineEditor
Performance Optimizations
The diagram below demonstrates UnigineEditor performance boost from UNIGINE 1 to UNIGINE 2 in everyday operations with objects (selection, movement, rotation, undo/redo) on complex scenes. The amazing x120-x5000 speedup has been achieved for test scenes consisting of thousands of objects (3375-9261 static meshes).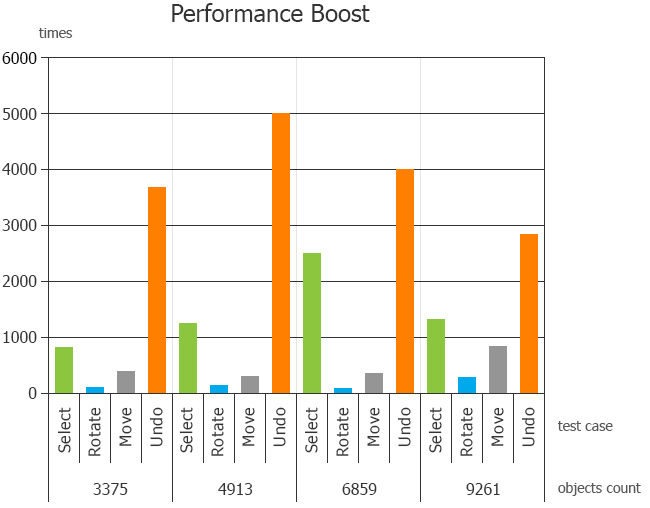 The speed of other actions in the editor has been also improved, so now editing performance is on par with runtime capabilities of handling very complex scenes.
Read more