2017-10-20
Key Changes
Editor 2 (re-written from scratch): faster, better, easier to use
Assets system
Improved multi-channel rendering: better sync, C++ API, more features
Improved CIGI protocol support
Powerful procedural generation in Landscape Tool: data refinement, tags, roads
Improved TerrainGlobal
Materials system refactoring: clean API, easier hierarchy management
Improved file system
VR template project
This release could be called "old systems done right". We gathered feedback from users and decided to improve important stuff before moving to adding more on top. It took months (and even years in the case of Editor 2) of hard work, but we believe it worths the effort.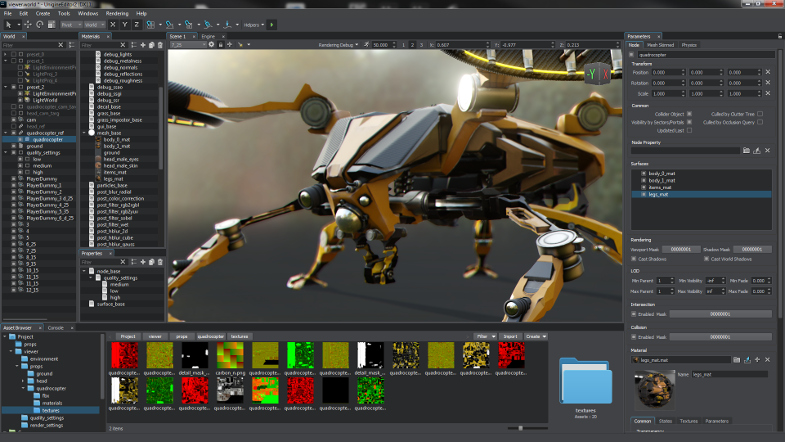 Read more
2017-05-31
Key Changes
New Screen-Space Ray-Traced Global Illumination (SSRTGI).
Screen-space shadows.
3D spline system.
Vector roads API.
Landcover data support.
Terrain modification API.
C++ programming quick start tutorial.
New Superposition demo with VR features.
Read more
2017-03-01
Key Changes
Optimized ObjectTerrainGlobal.
ObjectCloudLayer improvements.
Landscape tool optimizations.
Improved API for geo-referenced vector data manipulations.
Overall engine improvements and bugfixes.
Added interactive features into Oil Refinery demo.
New C# integration samples.
This is primarily a stabilization release, all users are strongly recommended to update.
Read more
2017-02-06
Key Changes
New multi-layered clouds with support for regional weather.
New terrain system optimized for flight simulation.
Improved simulation of Earth's curvature.
Optimized Landscape tool.
API for geo-referenced vector data manipulations.
Extended functionality of the VR API.
Added super-sampling rendering for high-quality AA.
Added support for Oculus Touch controllers.
Improved renderer: upgraded SSR and SSGI
New industrial demo: Oil Refinery.
New terrain demo based on San Jose region.
Read more
2016-09-19
Key Changes
Landscape tool optimizations (upto 4x faster, less RAM required)
Renderer optimizations, including VR ones
GPGPU (General-purpose GPU) computing via compute shaders
High-quality DXT texture compression on GPU
Structured buffers for CPU <-> GPU data transfer
New Tank demo
Bugfixes and minor improvements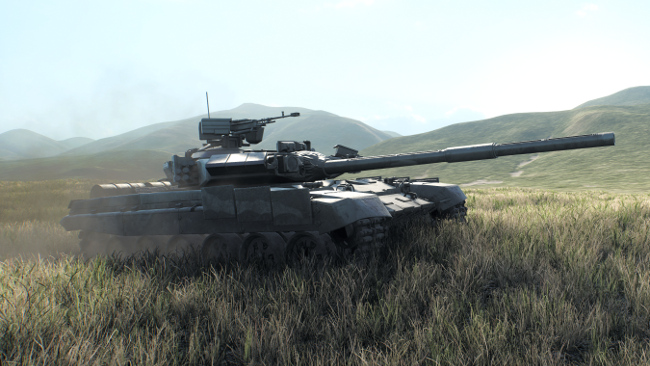 This is primarily stabilization release.
Read more