2018-12-27
Key Changes
Major UnigineEditor update: new features, performance optimizations
Properties system upgrade: support for arrays and complex data structures
Component system evolution: improved performance, multi-threading, SDK Browser integration
Improved refraction for glass
Screen-Space Dirt effect
Improved sky rendering
Extended IG application template
Improved import of textures
Experimental road tool (WorldSplineGraph system)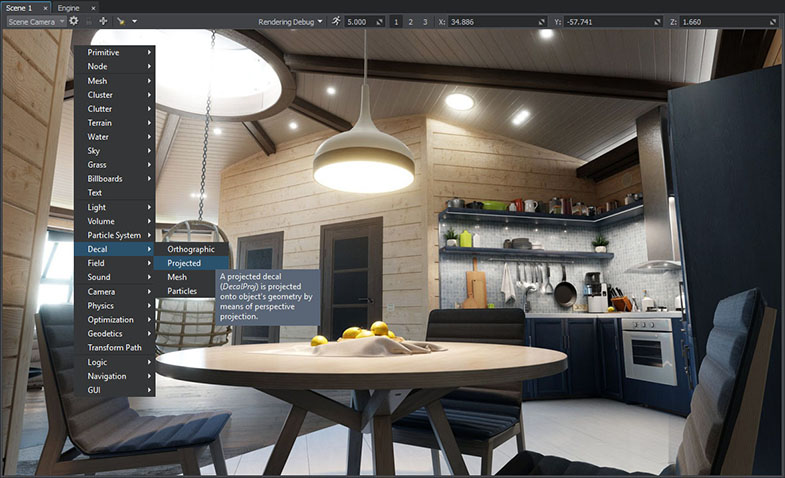 On the way to the major 2.8 release while working on the updated terrain system we gathered a lot of useful user feedback, and the scope of the feature has grown significantly. In order to avoid painful migrations, we decided to dedicate more time to polishing the feature as much as possible. Same thing with the full round Earth solution as they share some codebase. Therefore, we decided to keep both features in development branches for a while and to move the 2.8 release date to Q1 2019. In the meantime, we have a lot of other planned for 2.8 features ready (and some much more), so we decided to release them as 2.7.3 now.
Read more
2018-08-10
Key Changes
Improved file system and collaboration
CAD models import
Impostor improvements: optimized performance, better tools
Optimized texture streaming
Physically-based cameras and lights
Improved particle systems: advanced control, easy adjustment
Refactored voxel and environment probes
Multi-channel rendering improvements
Terrain holes
Overall engine improvements and bugfixes
Along with bugfixes and overall stabilization this release introduces a number of new important and long-awaited features.
Read more
2018-06-03
Key Changes
Forced shaders compilation
Improved voxel GI
Water performance optimizations
Improved support for large-scale models
Improved editor UI
Experimental HLA protocol support
Added support for HTC Vive Pro
Overall engine improvements and bugfixes
Although this release is mainly a maintenance one, it also introduces some new features.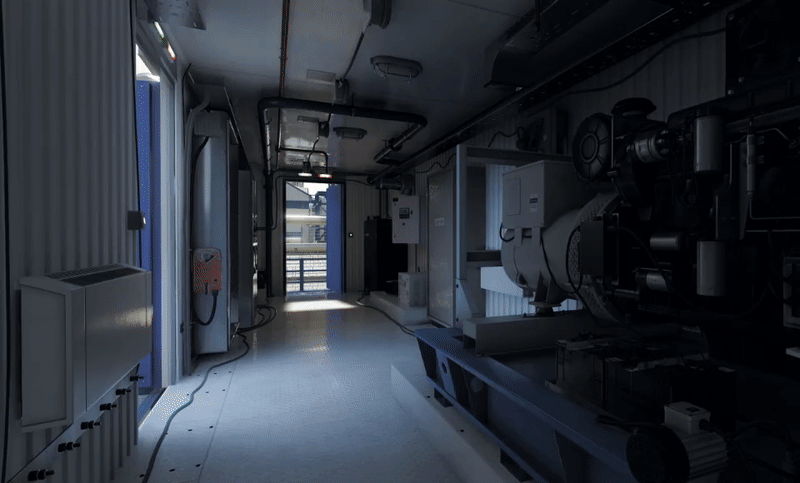 Read more
2018-04-26
Key Changes
Updated SDK editions
Voxel GI solution, which doesn't require UV mapping
Improved assets workflow for both artists and programmers
Major update of UnigineEditor 2
Refactored and extended properties system
FBX import in runtime
Dynamic destruction of trees and grass in runtime
Cross sections visualization
Improved anti-aliasing
Automatic screen space bevels
Easy configuration for multi-channel rendering, including templates (dome, wall, CAVE, etc.)
Improved performance profiler
Arbitrary terrain generation using non-georeferenced data
Procedural generation of buildings (2.5D)
ObjectTerrain to ObjectTerrainGlobal migration tool
General performance optimizations
This release was aimed at making your experience with UNIGINE 2 even better by improving the UI and functionality of the Editor and tools and adding more useful and long-awaited features to make the work of artists and programmers easier and more efficient.
Read more
2017-12-22
Key Changes
Better configurator for nonlinear image warping and edge blending.
More robust multi-channel rendering with remote projection configuration.
Improved CIGI protocol support.
Improved generation of grass and clutters, increased performance, runtime modification.
Added distributed terrain generation for Landscape tool.
Improved UnigineEditor 2.
Overall engine improvements and bugfixes.
More C++ samples.
This is mainly a maintenance release, consisting mostly of fixes and improvements, however, it introduces some new features.
These improvements were showcased in the new 3-channel firefighting flight simulator demonstrated at I/ITSEC 2017 in Orlando, USA:
Read more