2017-03-01
Key Changes
Optimized ObjectTerrainGlobal.
ObjectCloudLayer improvements.
Landscape tool optimizations.
Improved API for geo-referenced vector data manipulations.
Overall engine improvements and bugfixes.
Added interactive features into Oil Refinery demo.
New C# integration samples.
This is primarily a stabilization release, all users are strongly recommended to update.
Read more
2017-02-06
Key Changes
New multi-layered clouds with support for regional weather.
New terrain system optimized for flight simulation.
Improved simulation of Earth's curvature.
Optimized Landscape tool.
API for geo-referenced vector data manipulations.
Extended functionality of the VR API.
Added super-sampling rendering for high-quality AA.
Added support for Oculus Touch controllers.
Improved renderer: upgraded SSR and SSGI
New industrial demo: Oil Refinery.
New terrain demo based on San Jose region.
Read more
2016-09-19
Key Changes
Landscape tool optimizations (upto 4x faster, less RAM required)
Renderer optimizations, including VR ones
GPGPU (General-purpose GPU) computing via compute shaders
High-quality DXT texture compression on GPU
Structured buffers for CPU <-> GPU data transfer
New Tank demo
Bugfixes and minor improvements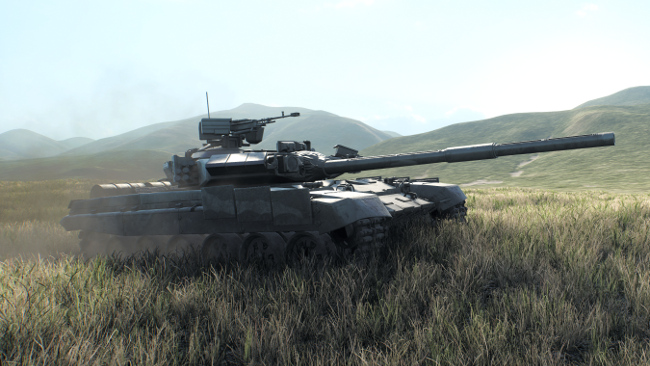 This is primarily stabilization release.
Read more
2016-08-05
Key Changes
Round Earth according to geo-coordinates
Completely revamped Landscape tool, improved its usability (experimental)
Updated terrain materials: metalness workflow, no limit on the number of layers and materials
HTC Vive support
Metalness workflow by default
Reworked depth of field (DoF) effect
Configurable TAA
Improved support for screen-space raytraced reflections
Implemented GGX mipmaps
Global illumination effect by box projection for EnvironmentProbe
Bow/stern ship wake waves
Shoreline with physics interaction
Improved underwater rendering: added caustics and light shafts
Experimental new editor with completely new UI and integrated assets browser
API improvements: C# mathlib, better callbacks, topology methods, and more
New video tutorials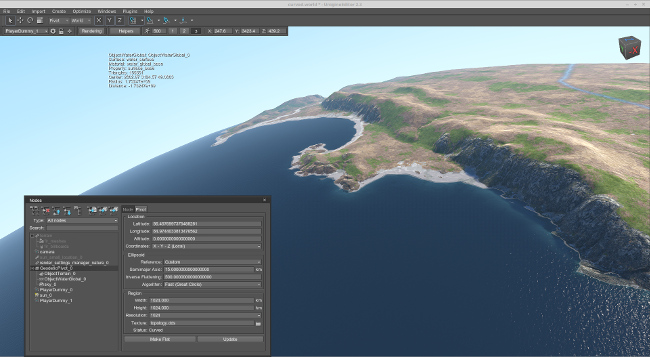 Read more
2016-04-07
Key Changes
New orbits demo
Water improvements (bigger waves, better reflections, better underwater mode)
Support for Oculus CV1 (consumer version)
Introducing export to FBX
Improved SimLights add-on
Other improvements and minor bugfixes
This release is mostly stabization one, however, it also brings some nice features.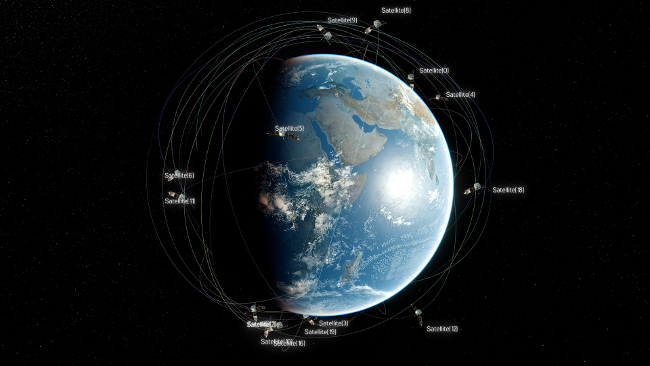 Read more