UNIGINE 2.1.1: UUSL Improvements, SDK Browser Usability, and Bugfixes
2015-12-10
Key Changes
Added Port Angeles demo
Improved UUSL consistency
Extended C++/C# API
Added Grass and Clutter samples
Bugfixes
This is mainly a maintenance release.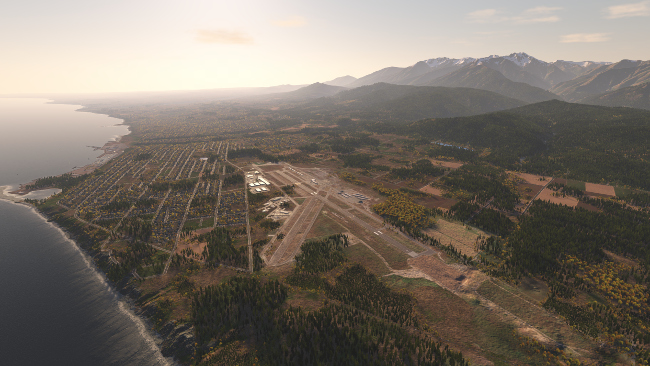 Port Angeles Demo
We introduced the Port Angeles demo at SIGGRAPH Asia a year ago, and now it is available for download to all UNIGINE Pro and UNIGINE Sim customers via the SDK Browser. The demo has the following features:
Highly detailed terrain (2500 square kilometers) based on real geospatial data
Road network based on vector geodata (OSM)
Dynamic sky with volumetric clouds and a day-night cycle
Multiple interactive modes
Airfield illumination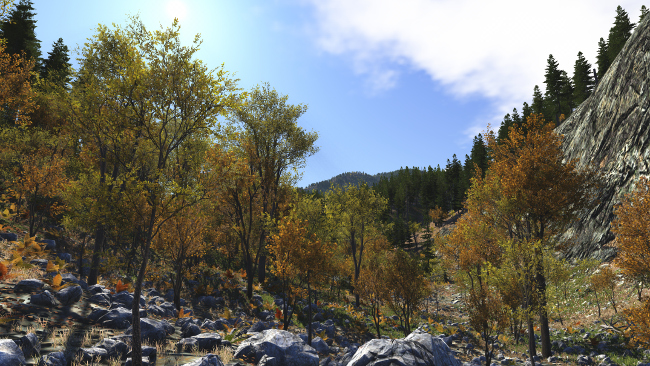 We suggest the following (or better) hardware for the best experience in this demo:
CPU: Intel Core i5-4670 (Haswell 4th generation) or faster
RAM: 8 GB
GPU: NVIDIA GeForce GTX Titan / 780 or faster
VRAM: 3 GB
SSD disk, at least 10 GB free space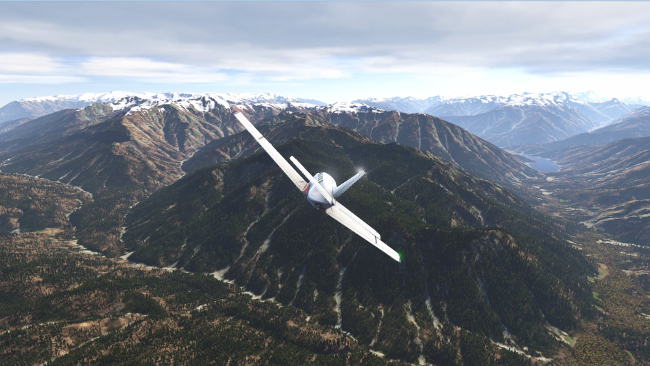 Renderer
Added the following console commands for better SSAO control:

render_ssao_resolution renders SSAO in half (0) or full (1) resolution.
render_ssao_cavity disables (0) or enables (1) cavity.
render_ssao_quality sets the SSAO quality: 0 - use 4 samples, 1 - use 8 samples, 2 - use 16 samples, 3 - use 32 samples.

Improved shadows performance.
Fixed emission compensation for sRGB.
Fixed fading for LightOmni and LightProj sources.
Removed the render_rwtextures console command, the USE_RW_TEXTURES define should be used instead (enabled by default for Windows/Linux, disabled for OS X).
Changed noise pattern for shadows.
Removed the render_optimization_cleargbuffer and render_optimization_normalbuffer console commands, these are now always enabled.
Fixed central screen rendering for AppSurround mode with TAA enabled.
Changed the render_show_textures behavior:

0 - all buffers are hidden.
1 - shows a few most important targets, including G-buffer, refraction, SSAO, etc.
2 - shows all rendering targets.

Fixed water rendering in stereo mode.
UUSL Improvements
Unified UNIGINE Shader Language (UUSL) has been improved in terms of consistency and ease of use.
Added the ability to pass textures to functions as arguments:
Removed TEXTURE_DEFERRED_RECT() and TEXTURE_LOAD_ZERO() textures.
Removed NOISE_FLOAT() function.
Added a bunch of intrinsic functions:
Expanded the Direct3D API flow control attributes:

MAX_VEC4(value) -> max4(value)
MAX_VEC3(value) -> max3(value)
MAX_VEC2(value) -> max2(value)
MIN_VEC2(value) -> min2(value)
POW_2(value) -> pow2(value)
ANY(value) -> any(value)
ATAN2(value) -> atan2(value)
ABS_NOISE_FLOAT(float2 seed) -> nrand(float2 seed)
dot_fixed(V0,V1) -> dotFixed(V0,V1)
lerp_fixed(V0,V1,FACTOR) -> lerpFixed(V0,V1,FACTOR)
BRANCH -> branch
LOOP -> loop
UNROLL -> unroll
FLATTEN -> flatten
EARLYDEPTHSTENCIL -> earlydepthstencil

Changed the input and output structures semantics:

IN_POS -> IN_POSITION
IN_VEC(NUM) -> IN_DATA(NUM)
IN_GEOM_VEC(NUM,INDEX) -> IN_GEOM_DATA(NUM,INDEX)
INIT_OUT_COLOR -> INIT_COLOR(TYPE)
INIT_OUT_DATA(TYPE,NUM) -> INIT_MRT(TYPE,NUM)
INIT_OUT_DEPTH -> INIT_DEPTH
OUT_VEC(NUM) -> OUT_DATA(NUM)
OUT_DATA(NUM) -> OUT_MRT(NUM)
OUT_GEOM_VEC(NUM) -> OUT_GEOM_DATA(NUM)

Added functions for scattering adjustments:

hazeScattering() calculates the haze in the scattering mode.
hazeForward() calculates the haze in the forward mode.
hazeAlpha() calculates the haze transparency.
hazeSolid() calculates the haze in the solid mode.
hazeForwardSimple() calculates the haze for objects rendered in the forward mode, can be used in the vertex shader, turns objects to transparency.

Removed the s_time() parameter.
Added the s_perspective (the perspective camera), s_orthographic (the orthographic camera), s_frame (the current frame number) and s_taa_offset (TAA jittering) parameters.
C++ and C# API
Added basic access to physics: Body, BodyDummy and PhysicalTrigger interfaces.
Added set/getNormal() method to ObjectBillboards that enables orienting a specific billboard (works only if the billboards_impostor_base material is assigned).
Added isFlipped() method to the Render class. Old Texture::isRenderFlipped() method has been removed.
UnigineScript
SDK Browser
Added "Remember me" option on the login.
Added "Off","TAA", and "FXAA" antialiasing options for projects in 2.1+ SDKs.
Better support for OS X El Capitan.
Added "Video Debug" option that enables the debug context for OpenGL or DirectX 11.
Improved offline license activation usability.
Improved behavior in case of a unstable internet connection.
Only add-ons compatible with the default SDK will be displayed.
Various bugfixes.
Samples
Added more samples on built-in objects to the Samples demo.
Grass: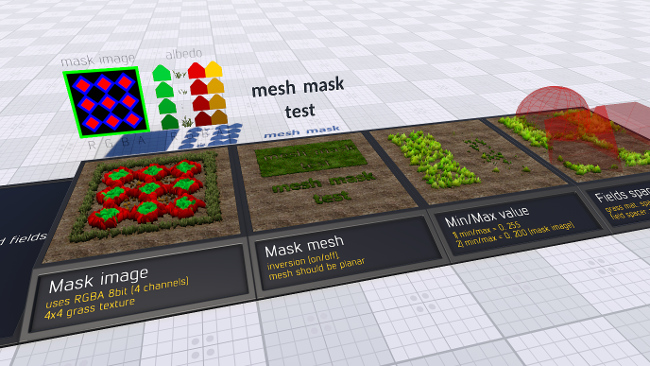 Clutter: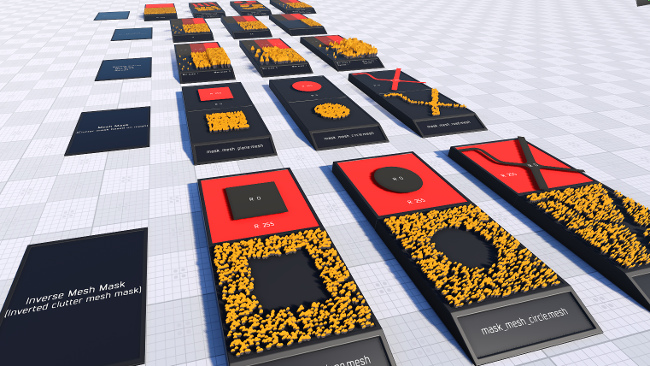 Documentation
Other Changes
Improved data streaming on extremely complex projects.
Added Drop to ground to ObjectBillboards GUI allowing you to automatically place billboards onto the surface.
Added adjustable Up direction for ObjectBillboards.
Fixed the ObjectText crash on video_restart.
Fixed crashes on very fast movements over detailed terrains.
Added support for importing both morph targets and skinned mesh animations from FBX files.
Reduced memory allocations and fragmentation.
Fixed GLAppSDL sample for OS X.
Fixed copy and paste in engine console on Linux.
Reduced Syncker UDP packet size to 1 Kb.
Changed the way of ObjectMeshSkinned synchronization via Syncker. Transformations specified in the code and physics applied to the bones won't be synchronized, only the animation frames will. You must have a single file containing all the animations and specify the path to it via setAnimName().
Various bugfixes.