GUI fixes, SDK improvements, indie licenses
2011-10-05
SDK:
Added binary SDKs for iOS and Android.
Added XCode projects for Apple platforms:

Mac OS X (source/app/main/main_x64.xcodeproj and source/engine/libUnigine_x64.xcodeproj)
iOS (source/app/iOS/main_arm.xcodeproj and source/engine/libUnigine_arm.xcodeproj)

Added Visual Studio C++ 2010 project files in VCXProj format (source/app/main/main_vc2010.vcxproj and source/engine/unigine_vc2010.vcxproj).
Updated Visual Studio C++ 2008 project files.
Improved Unigine SDK browser UI.
GUI:
Added samples of Direct3D9/10/11 context initialization with Qt wrapper (see source/samples/App directory).
Added "video_resizable" console option (disabled by default; if enabled, a window size can be changed on the fly, without having to restart).
Console activation key can now be re-defined via "console_key" config option (the default value is 96, an ASCII code for '`' character).
Fixed special character input with Alt/Ctrl buttons pressed.
Fixed ObjectGui intersection.
Other:
Fixed fog rendering in ortho projections.
Fixed visual artifacts on physical objects with motion blur enabled.
Added 'simd' SCons flag, possible values are 'none', 'sse', 'sse2', 'altivec', 'neon' and 'default' (stands for the default platform-specific setting).
Added isInt()...isControls() methods for Variable class into C++ API.
Fixed CPU count detection on Android.
Removed Description field from materials and properties.
Ogg Theora library is upgraded to ARM-optimized version (1.2.0alpha1) for mobile devices.
Project name can be passed via '-project' CLI option (if set, it forces the engine to store all changing data, such as a log file, cache files and the config, in the user profile rather than in a directory with binaries).
Added documentation on inheritance of UnigineScript user classes from base engine and extern C++ classes.
Added documentation on 'post_filter_reflection' post-processing material: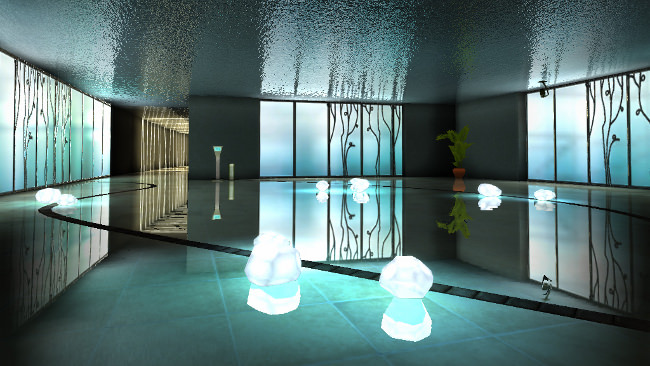 Editor in progress:
If you have not yet heard of it, a new version of UnigineEditor is fully underway. As the plan goes, its main features are:
Multi-window interface with standard widgets based on Qt library
Asset database with platform-specific settings
Live edit on target platforms (mobile, PS3...)
Sequence editor (for cut-scenes)
Flowgraph editor (for "visual scripting")
Animation tree editor
Automated deployment to target platforms
Plug-in system
The alpha version will be available approximately in 3 months.
Indie deal:
Time-limited indie licensing options are available until November 30,starting from $1299. Read more in the press-release.