Демонстрация лебедки

Rope physics can be extremely difficult. The demo features a simple and elegant way of creating a winch or hoist using a combination of dynamically added JointBalls and geometry. This type of winch is suitable for simulation of helicopter operations or heavy duty equipment towing. The rope is implemented as a C++ component that you can use in your project. Веревочная физика может быть чрезвычайно сложной. Демонстрация демонстрирует простой и элегантный способ создания лебедки или подъемника с использованием комбинации динамически добавляемых шарниров JointBall и геометрии. Этот тип лебедки подходит для моделирования работы вертолета или буксировки тяжелого оборудования. Канат реализован как компонент C ++, который вы можете использовать в своем проекте.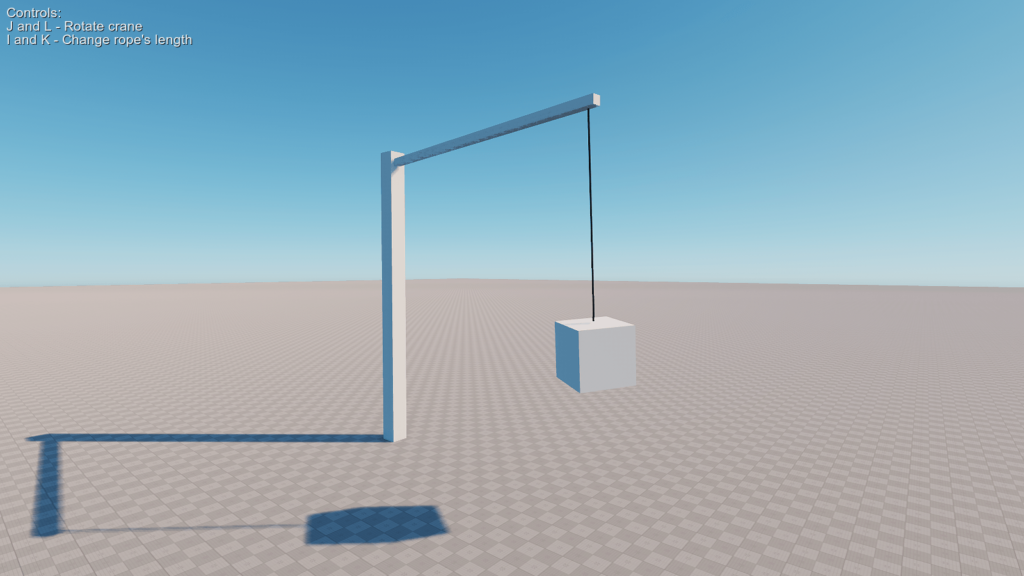 Features

Функционал#
Reusable code emulating the winch

Переиспользуемый код, имитирующий лебедку.

Use of JointBall to imitate the rope

Использование JointBall для имитации веревки.

Runtime changing of the number of JointBalls to increase/decrease the rope length

Изменение количества шарниров JointBall для увеличения / уменьшения длины веревки.

Runtime generation of the rope mesh with correct UV coordinates

Генерация сетки веревки во время выполнения с правильными координатами UV
Последнее обновление: 11.11.2020
Помогите сделать статью лучше
Была ли эта статья полезной?
(или выберите слово/фразу и нажмите Ctrl+Enter