Orbits Demo
Функционал, описанный в этой статье, недоступен в Community редакции SDK.
Чтобы использовать этот функционал вам необходимо получить лицензию на
Sim
SDK.

Visualization of satellite trajectories around the planet. Визуализация траекторий спутников вокруг планеты.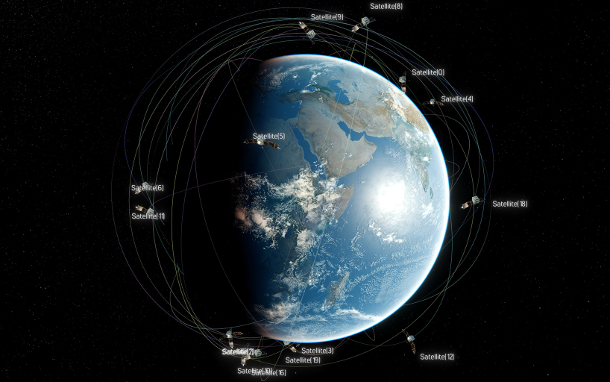 Features

Функционал#
Dynamically generated orbits

Динамически генерируемые орбиты

Selectable satellites

Выбор спутников

The Earth with atmosphere (view from high orbit)

Земля с атмосферой (вид с высокой орбиты)
Последнее обновление: 11.11.2020
Помогите сделать статью лучше
Была ли эта статья полезной?
(или выберите слово/фразу и нажмите Ctrl+Enter