Oil Platform Demo
Функционал, описанный в этой статье, недоступен в Community редакции SDK.
Чтобы использовать этот функционал вам необходимо получить лицензию на
Engineering / Sim
SDK.

Offshore oil rig demo showcases global water (ObjectWaterGlobal) capabilities. Демонстрация морской нефтяной вышки демонстрирует возможности глобальной воды (ObjectWaterGlobal).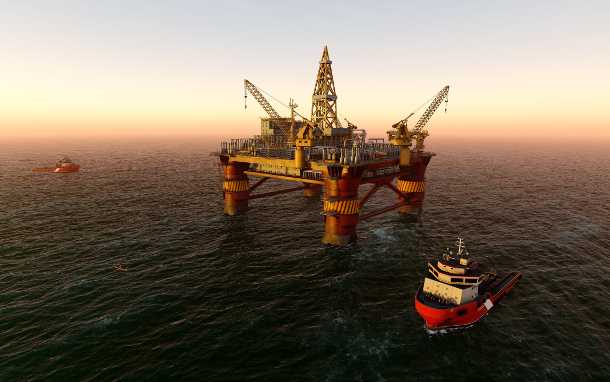 Features

Функционал#
Beaufort scale 0-12

Шкала Бофорта 0-12

Vessels and buoys floating on the water surface

Суда и буи, плавающие на поверхности воды

Interactive helicopter mode

Интерактивный режим управления вертолетом

Hardware tessellation for water geometry

Аппаратная тесселяция для геометрии воды

Multiple point lights with batching

Многоточечные источники света с группировкой
Последнее обновление: 11.11.2020
Помогите сделать статью лучше
Была ли эта статья полезной?
(или выберите слово/фразу и нажмите Ctrl+Enter