Демонстрационные проекты

SDK Browser contains a set of demos that demonstrate various features available in UNIGINE and use cases where they can be implemented. These demos are easy to run or convert to a project, which can be then modified as necessary. SDK Browser содержит набор демонстраций, показывающих различные функции, доступные в UNIGINE, и варианты использования, в которых они могут быть реализованы. Эти демонстрации легко запускать или преобразовывать в проект, который затем можно изменять по мере необходимости.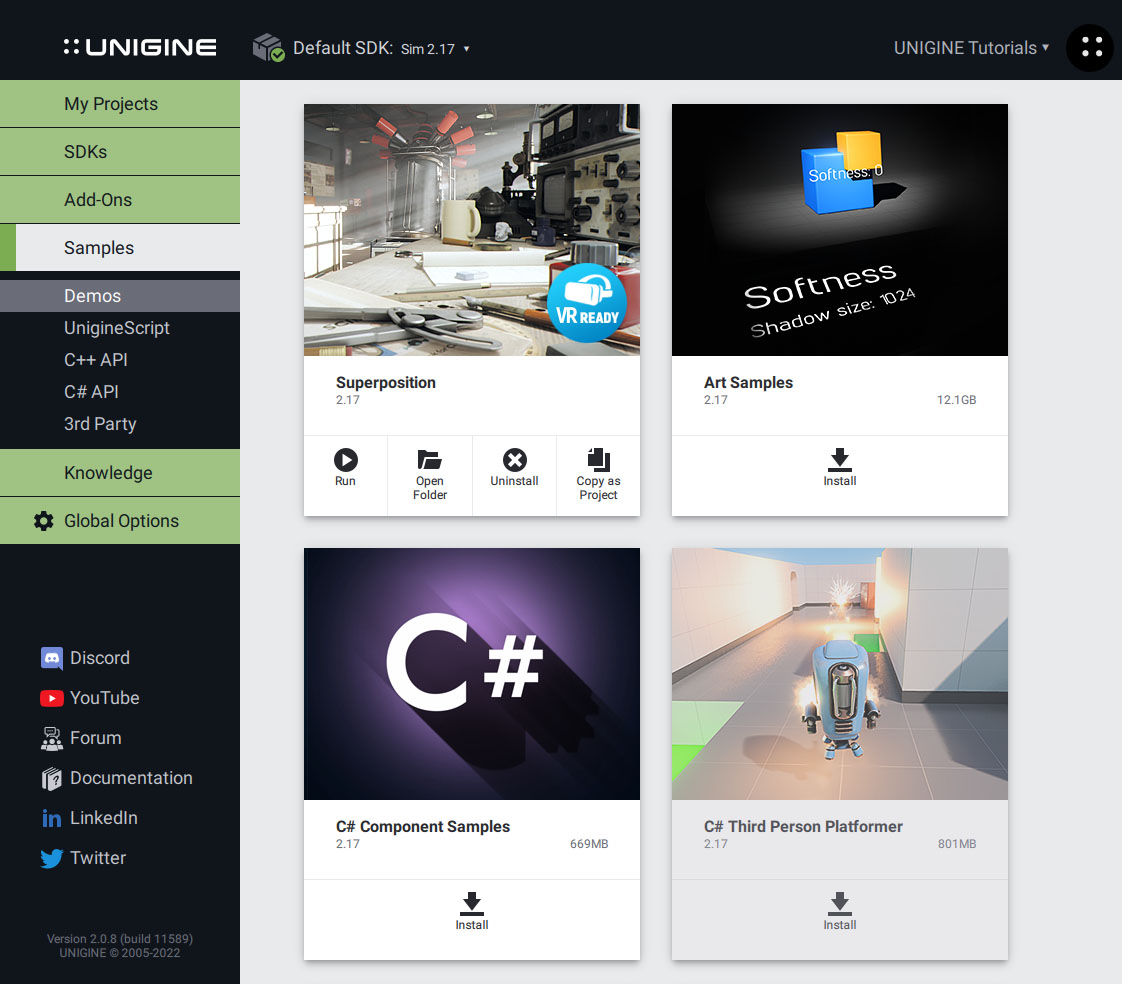 When the Copy as Project button is used, a new project based on the demo is added to your Projects list. Когда используется кнопка Copy as Project, новый проект, основанный на демонстрации, добавляется в ваш список Projects.
Статьи в этом разделе
Последнее обновление: 20.06.2022
Помогите сделать статью лучше
Была ли эта статья полезной?
(или выберите слово/фразу и нажмите Ctrl+Enter