Освещение

Lighting is the basis of almost every virtual scene. While the 3D geometry defines the shape of your content, lighting is the basis of every virtual scene defining colors and final look of your objects. Освещение - основа почти каждой виртуальной сцены. Хотя 3D-геометрия определяет форму вашего контента, освещение является основой каждой виртуальной сцены, определяющей цвета и окончательный вид ваших объектов.

The basic lighting workflow in UNIGINE is to set up Environment and light sources to light up the scene, combination of Lightmaps and Voxel Probes for global illumination and Environment Probes for reflections. Основной рабочий процесс освещения в UNIGINE заключается в использовании динамических источников света для освещения сцены, комбинации Lightmaps и Voxel Probes для глобального освещения и Environment Probes для отражений .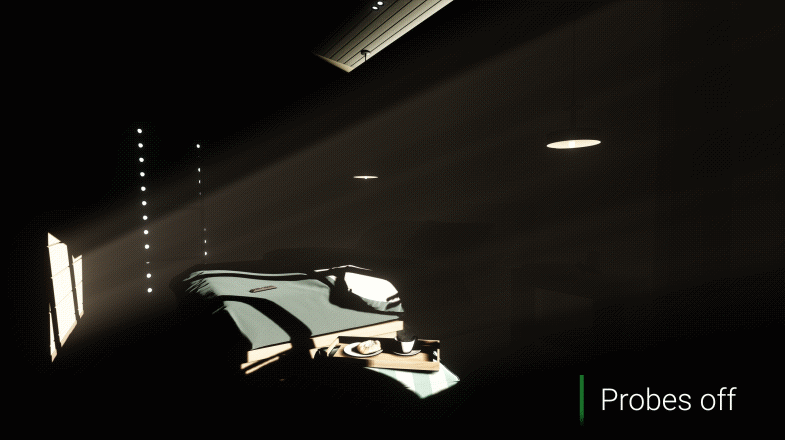 Статьи в этом разделе
Последнее обновление: 11.11.2020
Помогите сделать статью лучше
Была ли эта статья полезной?
(или выберите слово/фразу и нажмите Ctrl+Enter