Is Lightmap Node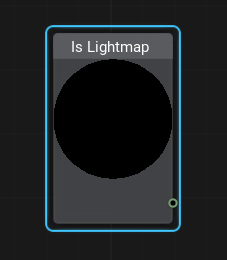 Description
Outputs a boolean value indicating that lightmaps are used for the surface to which the material is assigned. You can pass this value to a Branch node to change the look of your material when lightmaps are used.
Last update: 30.11.2021
Помогите сделать статью лучше
Была ли эта статья полезной?
(или выберите слово/фразу и нажмите Ctrl+Enter