Arbitrary Terrain Generation
Arbitrary Terrain Generation Add-On
The Arbitrary Terrain Generation add-on provides a set of ready-to-use assets required for accomplishing the Arbitrary Terrain Generation tutorial. The add-on contains the following assets:
Albedo and Height maps required for terrain generation
Detail textures for vegetation and rocks
Nodes (including 3d models and textures) required for generation of vegetation (grass and trees) and tunnel creation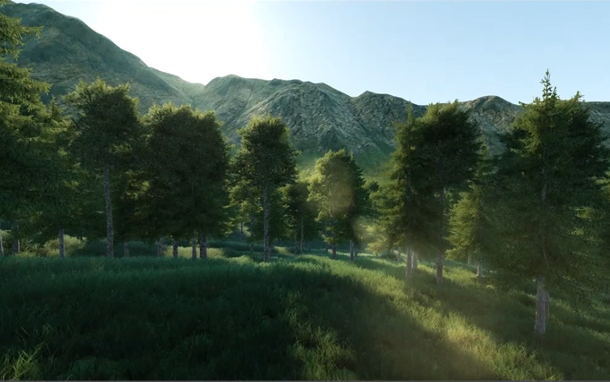 Using Assets from Add-On#
To use the add-on:
Install the Arbitrary Terrain Generation add-on (available via UNIGINE SDK Browser in the Add-Ons section) and add it to your project (by clicking Other Actions -> Configure Project -> Add-ons in the Projects section of UNIGINE SDK Browser).
Follow instructions given in the tutorial and use assets stored in the lt-nogeo folder.
It is recommended to move the
Landscape Maps
folder from the
data/lt-nogeo
directory to another location outside the project
data
folder in order to avoid collisions between runtime files.
Last update: 2019-08-16
Help improve this article
Was this article helpful?
(or select a word/phrase and press Ctrl+Enter)