Samples
UNIGINE provides various samples on working with content: you can check how to use built-in UNIGINE objects with different settings, set up LODs and materials, adjust rendering settings, or work with vegetation.
Samples are available via UNIGINE SDK Browser as a demo: go to Samples -> Demos and install the Samples demo. Then, you can run it for demonstration or copy as a project to modify the samples.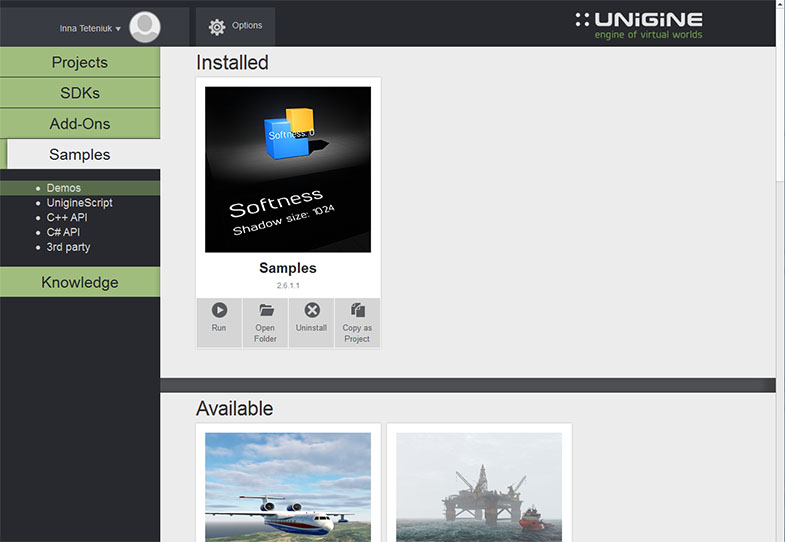 Samples Demo in UNIGINE SDK Browser
Available Samples#
The Samples demo includes the following content samples:
Built-in objects:
Impostors: usage, material settings.
LOD system: LODs surfaces, performance.
Materials: hierarchy and inheritance, usage of the mesh_base material, types of normal mapping, vertex color options, rendering of cross sections, refraction and reflection settings for transparent objects, such as glass and liquid.
Post sensor postprocess materials usage for meshes and decals.
Render settings:
Vegetation: forest example, types of leaves, vertex- and UV-based animation of leaves, branches, and trunks, tree composition.
Last update: 2020-01-14
Help improve this article
Was this article helpful?
(or select a word/phrase and press Ctrl+Enter)