grass_03
This article describes the data/samples/objects/grass_03.cpp sample.
The grass_03 sample demonstrates how to place the grass on the terrain according to a mesh mask, namely:
Load the terrain
Add the grass to the editor and make it a child node of the terrain
Set a transformation matrix and assign a material to make the grass visible in the scene
Specify the required options: maximum visible and fade distances, width and height, step for cells used to render grass, density factor, etc.
Set the mesh-based mask to specify the areas where the grass should grow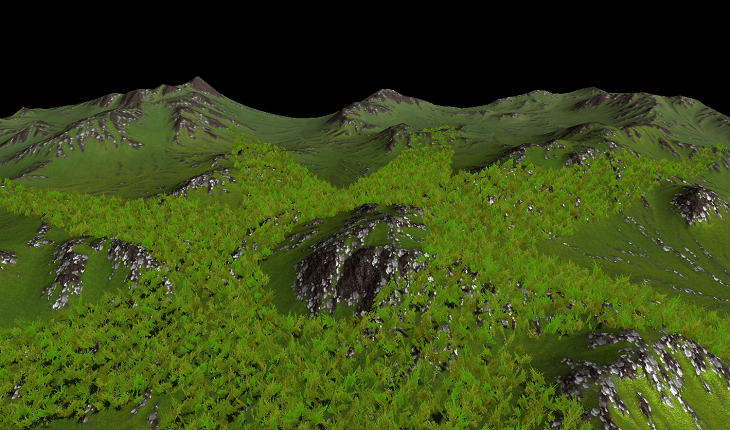 Grass placed upon the terrain according to the mesh-based mask
In this sample, the
samples/objects/meshes/grass_01.mesh
planar mesh is used as the mask.
See Also
Last update: 2017-07-03
Help improve this article
Was this article helpful?
(or select a word/phrase and press Ctrl+Enter)