grass_02
This article describes the data/samples/objects/grass_02.cpp sample.
The grass_02 sample demonstrates how to place the grass on the terrain according to an image mask, namely:
Load the terrain
Add the grass to the editor and make it a child node of the terrain
Set a transformation matrix and assign a material to make the grass visible in the scene
Specify the required options: maximum visible and fade distances, width and height, step for cells used to render grass, density factor, etc.
Set the image mask according to which the grass is placed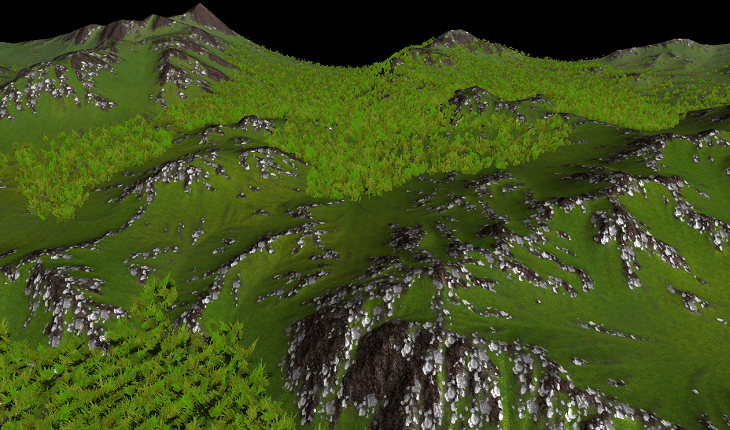 Grass placed upon the terrain according to the image mask
In this sample, the
samples/common/terrains/terrain_grass.png
mask is used.
See Also
Last update: 2017-07-03
Help improve this article
Was this article helpful?
(or select a word/phrase and press Ctrl+Enter)