CIGI Demo
The functionality described in this article is not available in the Community SDK edition.
You should upgrade to
Sim
SDK edition to use it.
CIGI demo showcases the use of UNIGINE-based application as an Image Generator (IG) that interacts with a host via the CIGI protocol (versions 3.0, 3.1, 3.2, and 3.3 are supported).
This demo also contains IG Host — a cross-platform host emulator that can be used for debugging. Currently it supports the CIGI protocol only.
IG Host can be used with any UNIGINE IG project.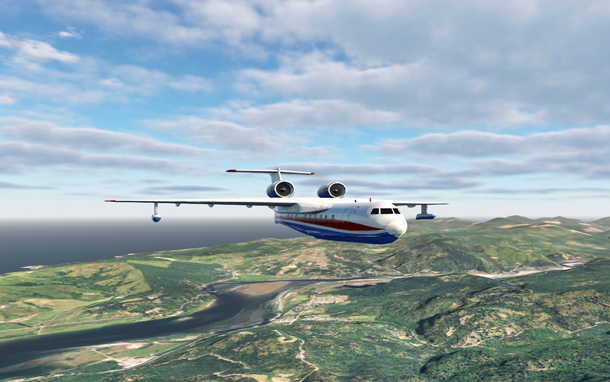 CIGI demo is run out of the box with IG Host, no additional arrangement is required.
If you want to use HEMU with this demo, do the following:
Download and install CIGI Host Emulator from here.
Copy all files from the

<CIGI_Demo_Root_Directory>/cigi_host_configuration

directory to the

<CIGI_Host_Emulator_Installation_Directory>/Default

directory.

You can open the root directory of the demo in SDK Browser by going to Samples -> Demos -> CIGI, and clicking Open.

Launch CIGI Host Emulator.
Launch CIGI demo and specify necessary configuration settings in the dialog window that appears.
Features#
Cross-platform host emulator that can be used for debugging
Entity creation/deletion and control
Control over articulated parts of the entity
View/Viewgroup control via View Definition/Control packets
Changing the time of the day via Celestial Sphere Control packets
Changing the weather conditions via Weather Control packets
HAT/HOT request packets
See Also#
Accessing Demo Source Code#
You can study and modify the source code of this demo to create your own projects. To access the source code do the following:
Find the CIGI Demo demo in the Demos section and click Install (if you haven't installed it yet).
After successful installation the demo will appear in the Installed section, and you can click Copy as Project to create a project based on this demo.

In the Create New Project window, that opens, enter the name for your new project in the corresponding field and click Create New Project.

Now you can click Open Code IDE to check and modify source code in your default IDE, or click Open Editor to open the project in the UnigineEditor.

Last update: 2023-06-23
Help improve this article
Was this article helpful?
(or select a word/phrase and press Ctrl+Enter)