Adding Point Objects
The functionality described in this article is not available in the Community SDK edition.
You should upgrade to
Engineering / Sim
SDK edition to use it.
The Points object type in Sandworm is designed to place houses, landmarks, and other such objects at specific points of the terrain based on the vector source data.
See Also#
Preparing a Primary Object#
A primary object to be used for the generation should be a *.node file (Node Reference) containing a single root node with any hierarchy.
Let's use the sw_georeferenced/nodes/gsm_tower/gsm_tower.node.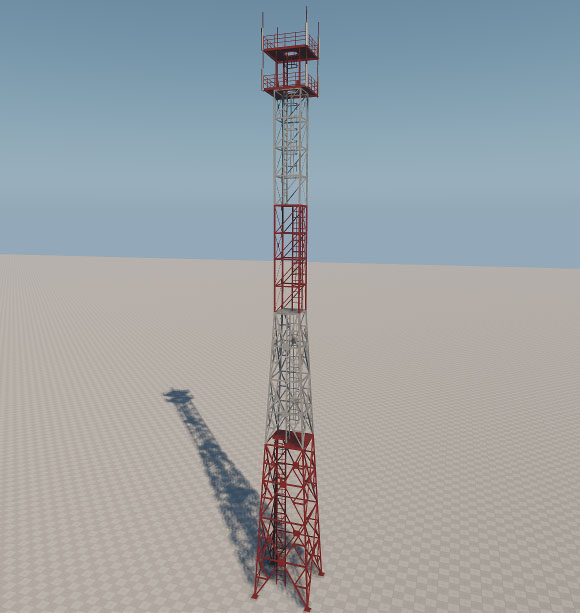 Setting the Point Object#
Create the object: in the Objects panel, click + for Points.

In the Parameters tab, add a source: click the Add Source(s) button, select Assets and set the path to the sw_georeferenced\vector\unique_buildings\unique_buildings.shp file.

As the source is added, we can click the Preview button below to see the point data preview on the map.

Set the prepared primary object as Node and keep other settings as they are.

Click the Create Point Object button.
Generated Point Objects#
The generated points will look as follows: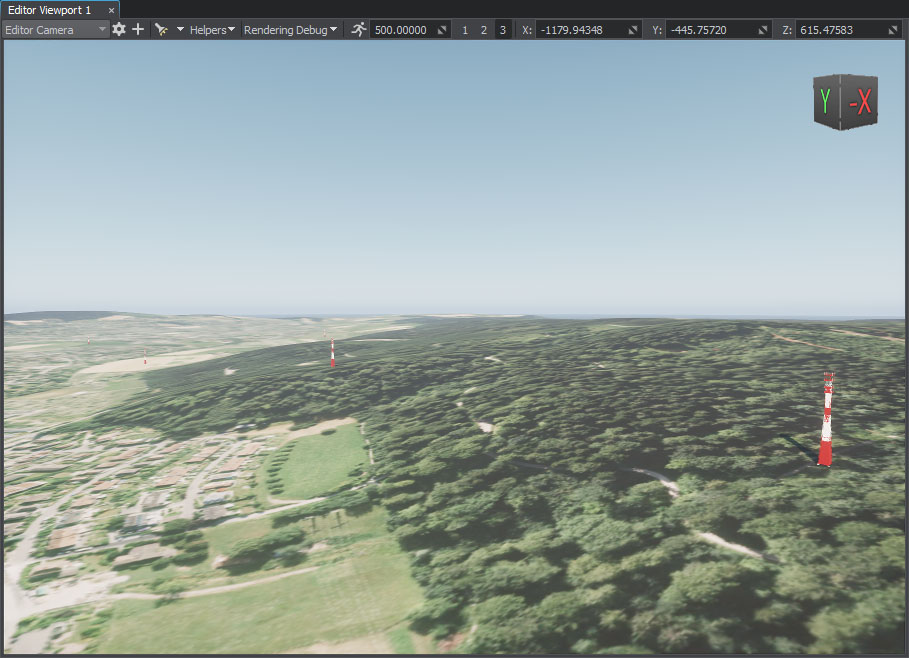 Generated point objects
What Else#
Last update: 2023-06-23
Help improve this article
Was this article helpful?
(or select a word/phrase and press Ctrl+Enter)