UV Tiling and Offset Sample
UV Tiling and Offset Sample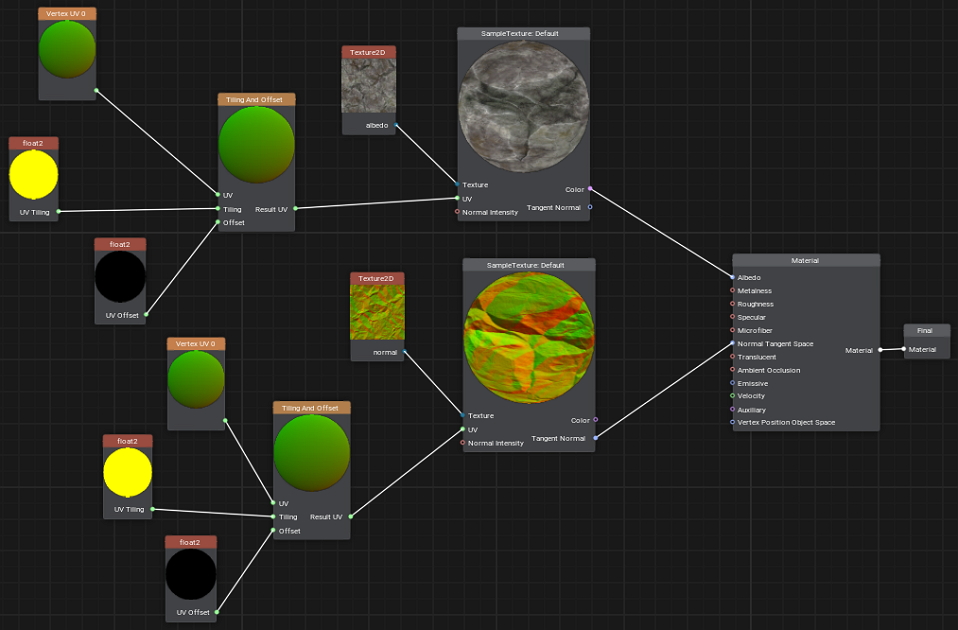 This material graph sample demonstrates how to implement UV adjustment (tiling and offset) in a material.
The UV Tiling Offset node accountable for UV adjustment modifies the original UVs (provided by the Vertex UV 0 node) by using the given UV Tiling and Offset parameter values (enabling you to adjust these values in the Parameters panel).
Albedo and tangent-space Normal data for the Mesh Opaque PBR material are sampled via the Sample Texture node from the corresponding textures with accordance to the specified UVs.
Finally, the data output from the master material node is passed to the Final node.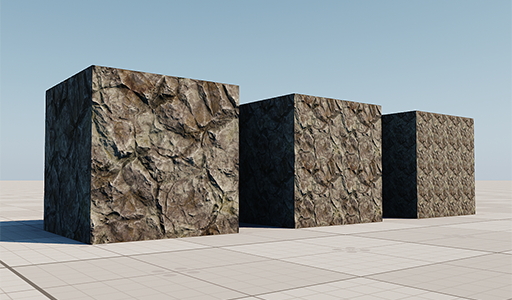 The result
Last update: 2023-06-23
Help improve this article
Was this article helpful?
(or select a word/phrase and press Ctrl+Enter)