Object-Space Normal Map Sample
Object-Space Normal Map Sample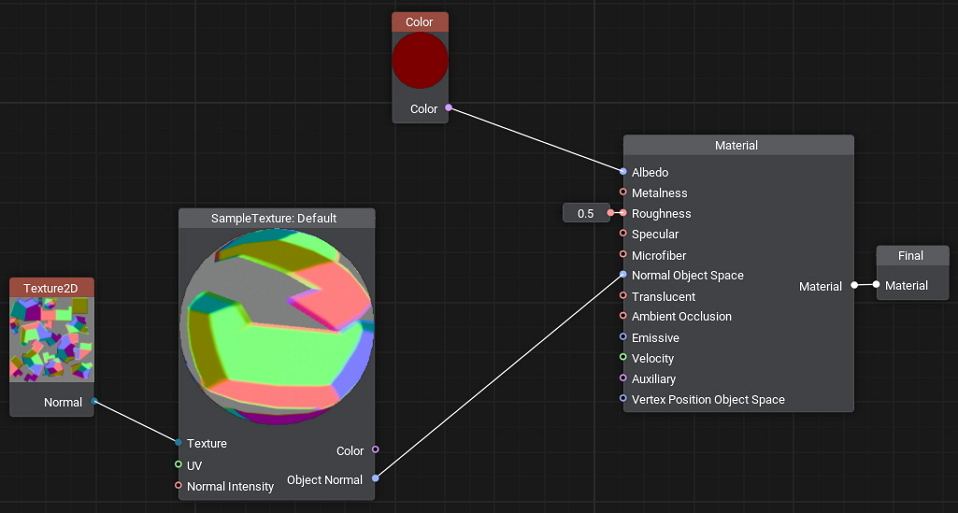 This material graph sample demonstrates how to use object-space normal maps.
The Sample Texture node samples object-space normals taken from the normal map Texture 2D parameter node (enabling you to select a texture asset via the Parameters panel in UnigineEditor) in accordance with the default UV.
The Normal Space for the material is set to Object, therefore it is simply enough to pass the output to the material's Normal input.
The Albedo color is defined by the value from the Color node. The Roughness value is provided directly via a Float node.
Last update: 2022-10-10
Help improve this article
Was this article helpful?
(or select a word/phrase and press Ctrl+Enter)