Oil Platform Demo
The functionality described in this article is not available in the Community SDK edition.
You should upgrade to
Engineering / Sim
SDK edition to use it.
Offshore oil rig demo showcases global water (ObjectWaterGlobal) capabilities.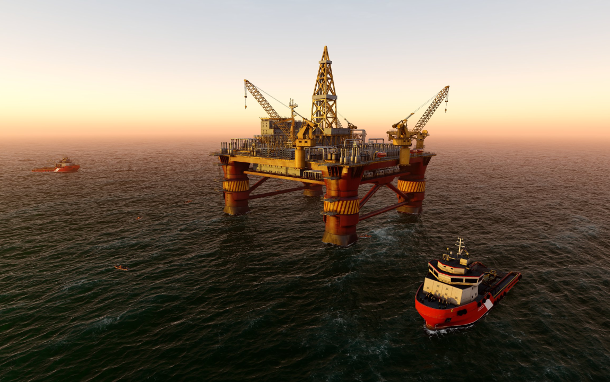 Features#
Beaufort scale 0-12
Vessels and buoys floating on the water surface
Interactive helicopter mode
Hardware tessellation for water geometry
Multiple point lights with batching
Last update: 2020-11-24
Help improve this article
Was this article helpful?
(or select a word/phrase and press Ctrl+Enter)