2-Argument ArcTangent Node
2-Argument ArcTangent Node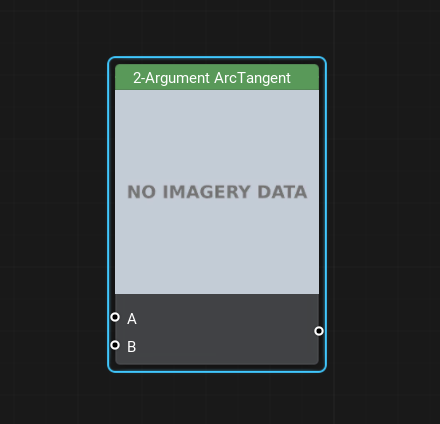 Description
Outputs the arctangent, in radians, of the division of two input values A and B (or individual components of the input vectors). The output will be in the range [-π/2, π/2].
If (A,B) represents an (x,y) vector, this operator returns the angle in radians between the vector and the X-axis.
If A and B have a different number of components, a cast is performed to match the one with the greater number of components.
Last update: 2023-06-23
Help improve this article
Was this article helpful?
(or select a word/phrase and press Ctrl+Enter)