Decal Distance Fade Gradient Node
Decal Distance Fade Gradient Node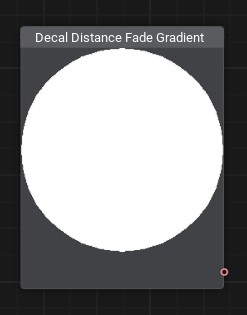 Description
Outputs a decal fading value for the projected fragment point, based on the distance from the decal and its radius. The output varies in the [0; 1] range, where 0 corresponds to complete fadeout outside the decal's radius and 1 corresponds to the maximum visibility near the decal.
Last update: 2023-06-23
Help improve this article
Was this article helpful?
(or select a word/phrase and press Ctrl+Enter)