Clamp Node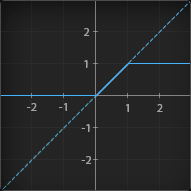 Description
Outputs the input value clamped between Min and Max.
Min

is returned if input is less than

Min

value

is returned if input is between

Min

and

Max

Max

is returned if input is greater than

Max
This node is used when you want to cut the unnecessary ranges of values higher and lower than certain limits (Min and Max).
Usage Examples
Gradient Mask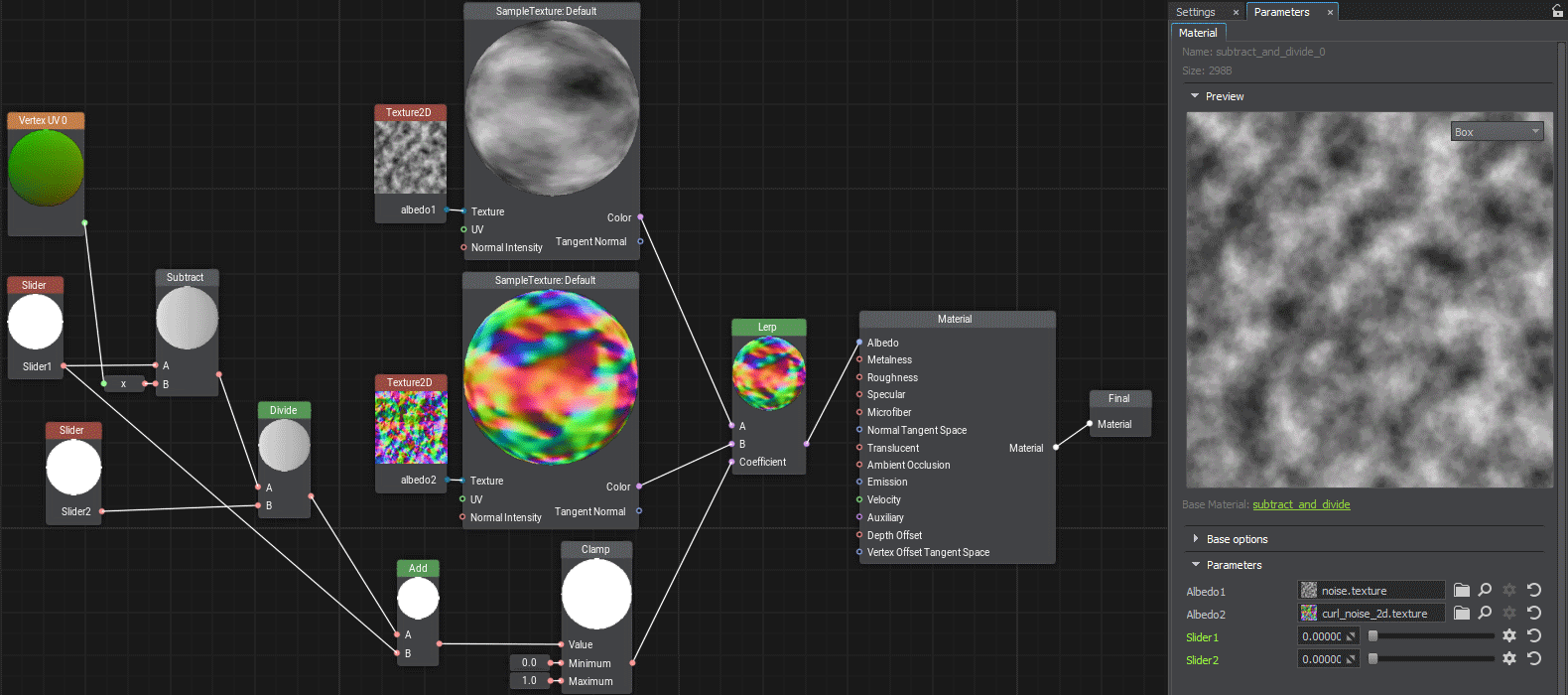 Gradient mask controlling interpolation (along U-axis) between two given textures, with Slider1 controlling the position of the transition and Slider2 controlling transition softness. Outputs of two Sample Texture nodes are connected to the Lerp node that performs linear interpolation between texture values with an interpolation coefficient. To get this coefficient we take U coordinate from the Vertex UV 0 node and subtract it from the current Slider1 value using the Subtract node, the result is then passed to the Divide node to be divided by the value of Slider2, then the result is summed up with Slider1 value and passed to the Clamp node to be restricted to the [0;1] range. The result or linear interpolation provides Albedo values for the Material.
Last update: 2022-05-16
Help improve this article
Was this article helpful?
(or select a word/phrase and press Ctrl+Enter)