Full DirectX 11 render with tessellation support
2009-09-28
Recent changes:
Tessellation support under DirectX 11.
Tessellation support under OpenGL on ATI DirectX 10 level cards.
Added hull and domain shaders for tessellation.
Added "render_profiler" console variable that turns on/off performance profiling of render postprocesses.
Fixed OpenCL initialization (headers were silently updated by Khronos Group).
Detail textures can use the second UV channel (it can be selected in the "States / Options / Detail" drop-down menu).
Added mesh_tessellation_base material for objects with hardware tessellation, it supports tessellation masks and height textures.
Fixed UnigineScript bug with disappearing of "this" by complex inheritance.
Reloading of meshes with different surfaces in MeshViewer; minor usability improvements.
Added EXT_texture_snorm extension support.
Added the distance for disabling occluders.
Simplified SSAO for low shader profile.
CUDA headers updated to version 2.30.
Updated documentation on sound ("Principles of Operation / Sound" section of the manual).
No tesselation, simple normal mapping: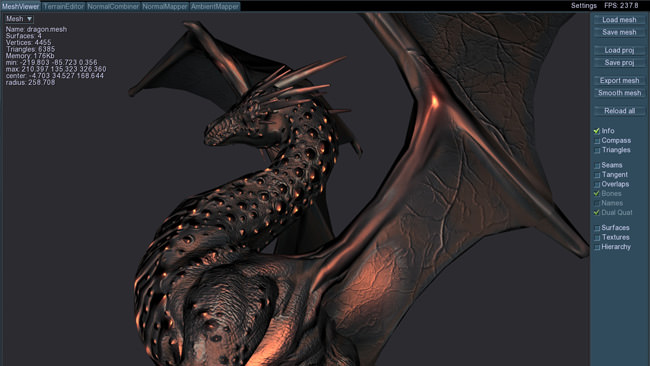 Tesselation: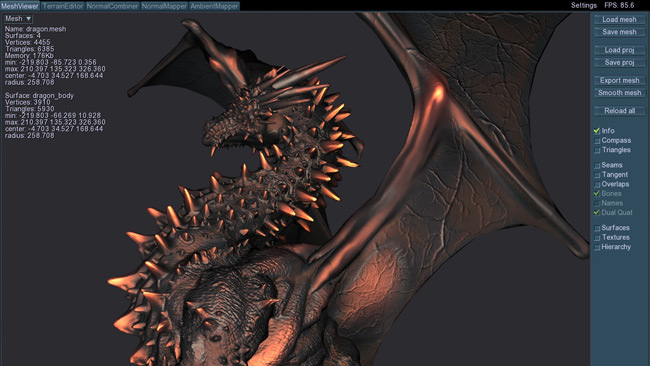 No tessellation, wireframe: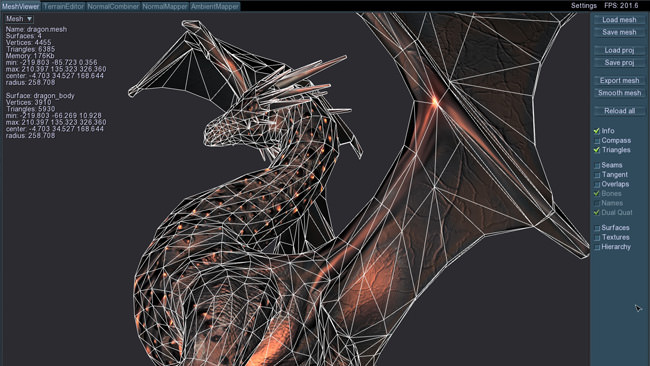 Tessellation, wireframe: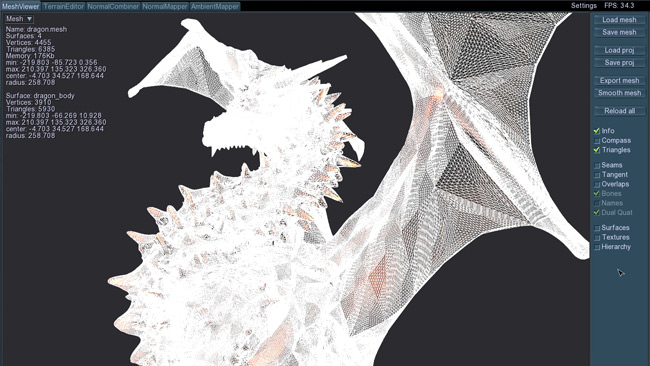 By the way, this art asset will be used in our upcoming real-time demo, which is to be released in October.
PS: Here are some numbers considering performance of CUDA and DirectCompute:Unigine Crew blog.