Sanctuary released!
2007-06-05
Recent changes:
Release of"Sanctuary" demo!
Correct detection of MS Vista in SystemInfo.
Detection of ATI R600 cards.
Detection of SLI mode at NVIDIA cards.
Non-realtime rendering mode with fixed FPS for machinima movies.
Occluders skipping bugfix.
UnigineScript bugfix of complex expressions with brackets.
64bit plugins for 3ds Max.
Freezing of physical objects.
Per-joint adjusting of iterations count.
Clamping of maximal impulses in joints.
New ObjectDummy object for hierarchy handling.
New convex hull physics primitive.
Setting of mass for ragdoll.
Automatic generation of ragdoll by arbitrary animated model.
Release of "Sanctuary" demo took a lot of our efforts, but it brought a lot of valuable feedback. Some major websites (including opengl.org anddevmaster.net) published news about our demo and it became a starting point to massive testing and discussions about our technologies on different websites. Results are the following:
Unigine v0.4 runs well on MS Windows 2000, 2003, XP and Vista, as well as different Linux distributives.
Unigine v0.4 runs well on various NVIDIA NV30/NV40/G70/G80 and ATI R300/R400/R500/R600.
Our render scales perfectly with GPU performance growth, we aren't CPU-bounded.
SLI mode provides 2x boost of performance with our demo.
There is very big performance problem of the driver with Vista/OpenGL on NVIDIA cards.
There are a lot of people with great hardware, who are eager for great graphics.
People do like our demos.
Benchmarking results are the following (with default settings):
~2-5 FPS @ NV30
~10-30 FPS @ NV40
~15-80 FPS @ G70
~150-180 FPS @ G80
~5 FPS @ R300
~10-25 FPS @ R400
~10-85 FPS @ R500
~130 FPS @ R600
At the end of this devlog entry we would like to show you our new effects for vegetation. This is ordinary rendering of leafs: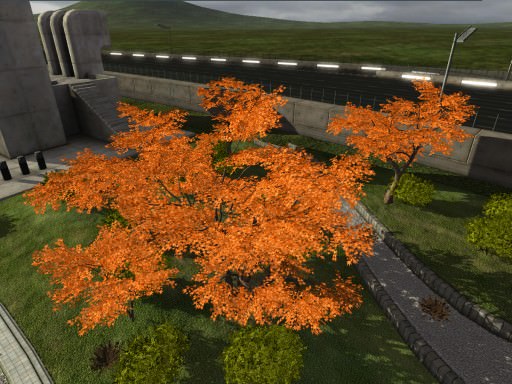 The same scene with 3D noise for leafs: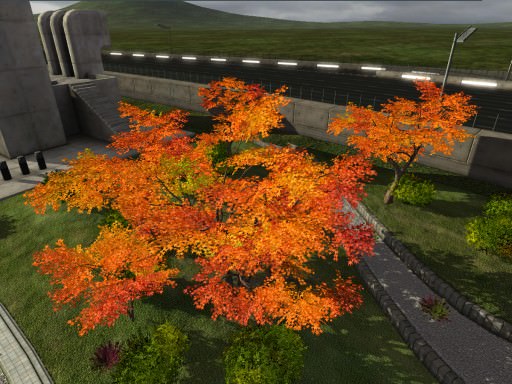 Some more news from our art department in conclusion: we aren't getting money for this, but here is a piece of advertisment: we bought all 4 DVDs of Arroway textures and they worth their price for 100%! Since we can't make photos of some materials we need, these textures is a big help for us.