dynamic_00
UnigineScript is deprecated and will be removed in future releases. Please consider using C#/C++ instead, as these APIs are the preferred ones. Availability of new Engine features in UnigineScipt is not guaranteed, as the current level of support assumes only fixing critical issues.
This article describes the data/samples/objects/dynamic_00.cpp sample.
The dynamic_00 sample demonstrates how to create a dynamic wave, namely:
Create a dynamic mesh with a big number of vertices and add it to the editor
Calculate normal vectors, tangent vectors and a mesh bounding box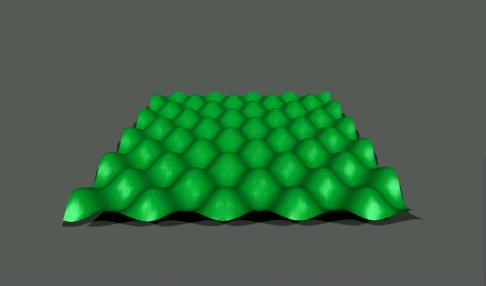 Dynamic wave created with the dynamic_00.cpp script
See Also#
Last update: 2017-07-03
Help improve this article
Was this article helpful?
(or select a word/phrase and press Ctrl+Enter)